Education

---
Menstuff® has information on education. we are at the bottom of the list of 19 industrialized countries in reading, writing and math. Currently, 1 out of 3 high school students drop out before graduation.

| | | |
| --- | --- | --- |
| 2:02 | | 58:21 |
| Jobs of the future will be what robots can't do | Who will be rich and poor in future? - Michio Kaku | Dr Michio Kaku's prediction of Future World 2030 |
| 19:41 | | 3:05 |
| | U.S. Public Education System In 90 Seconds | Adults Take 8th Grade Common Core Math Test |
| 4:14 | | 7:04 |
| Teachers Say What's Wrong With Education In The U.S. | 30 Coolest Teachers Ever | How Making Music Made Math Cool in this Classroom |
| 5:31 | 4:33 | 6:55 |
| Americans are stupid and proud of it! | Americans are stupid and proud of it! | Americans are stupid and proud of it! |
| 3:39 | 4:57 | 4:05 |
| Americans are stupid and proud of it! | Americans are stupid and proud of it! | Americans are stupid and proud of it! |
| 4:49 | 2:42 | 6:21 |
| Americans are stupid and proud of it! | Americans are stupid and proud of it! | Why we need to teach geography.mov |


12:46
"I wish I had this in school"
(endure the sexism for some really good educational ideas.)

Oregon ranks 49th in 2013/14 Public High School 4-year Adjusted Cohort Graduation Rate, tied 45th with Colorado for economically disadvantqges, tied for 40th with North Caroolina for students with limited English proficiency, and 45th with students with disabilities.
Five Things for Educators to Keep in Mind After March for Our Lives
College Readiness
Assessment (16 page PDF)
College and Career Readiness (17 page PDF)
Literacy Instruction (18 page PDF)
Data-Informed Learning (18 page PDF)
Insanely useful apps for students
9 Cool Apps for Teens
The Move to Dumb Down our Educational System: Betsy DeVos Teaches the Value of Ignorance
That Crushing Student Loan Debt
Every Student Succeeds Act (ESSA)


Finally a Fix to No Child Left Behind"
Transforming Teaching and Leading
Readers absorb less on Kindles than on paper, study finds
U.S. High School Graduation Rate Hits New Record High
15 Worst College Majors for Today's Job Market
A preview of what the classroom might look like in 2025 is also a look into our planet's future.
A boy told his teacher she can't understand him because she's white. Her response is on point.
A plane passenger asked a teacher a kind of rude question about her job. She responded eloquently!
Teachers are doing one of society's most valuable jobs, but we sure don't treat them that way.
Modernizing the Education System
How do you keep teachers from having to buy supplies with their own money? Open a free store.
Benefits of College Degree in Recession Are Outlined
Around the World, Girls Get Better Grades Than Boys
In a first, women surpass men in advanced degrees
The Myth of Testing for Giftedness
Graduation Rates a 'Catastrophe' in Cities
What's to blame for differing test scores between the sexes?
Public Higher Ed Per-Student Spending Drops To 25-Year Low
Building relationships is key to true parental engagement: Cultural awareness helps parents feel welcome


Why So Few? (Women in Science, Technology, Engineering, and Mathematics)


15 Tips to a Successful Online College Experience


Newsbytes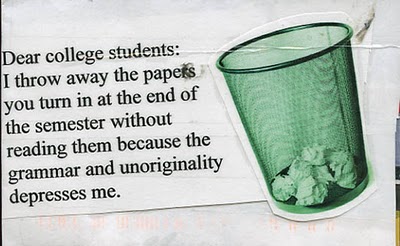 Every Student Succeeds Act (ESSA)

Five Things for Educators to Keep in Mind After March for Our Lives

---
This weekend's #MarchforOurLives demonstrations (3/3/25-26/18) in Washington, D.C., and around the world show the power of student activism. This TT staffer and former elementary teacher has some recommendations for talking with students about the march.
Lesson Plans Can Wait
There is never enough time to complete all the curriculum and finish all the activities with your students. But today is a day to embrace the messiness, embrace that slightly derailed scope and sequence to give weight to topics that are happening now. When we ignore or dismiss an important event, we show our students that it is not worthy of our time. Say something, and show your students the power of voice—yours and their own.
They're Not Too Young
Research shows us that children can handle difficult topics at a very young age. In fact, speaking with them about difficult topics when they're young better prepares students to positively process and heal later in their lives. The images from this weekend spotlight the incredible power that even very young people possess, from 9-year-old Yolanda Renee King calling back to her grandfather's famous dream to 11-year-old Naomi Wadler speaking on behalf of forgotten victims of gun violence. View and discuss clips from the march, and watch as your students become empowered by their peers.
Have Their Backs, but Let Them Lead
This movement is led by youth. They are organized, inclusive and very powerful. More than 200,000 people took part in the #MarchforOurLives march in Washington, D.C., and an estimated 800 other marches took place across the country. Your students will tell you what they want to talk about and need to process. Let them ask the questions, let them guide the discussions and let them lead. Give them opportunities to do something about the topics they feel passionate about. Too often we assume kids need us to show them the way and hold their hands to get them there. This weekend's march is evidence that, when we allow them to lead, they can do incredible things.
Expect Emotion
There were many raw and impassioned moments this weekend, as well as over the course of this movement. The topic of gun violence in the United States is sensitive and extremely polarizing. We are all witnesses to tragedy after tragedy, and as much as we are affected, our students are too. Students who have seen or been involved in gun violence may show their emotions even more as this topic is brought to the national stage. Students whose families own guns or who don't support gun control legislation may be feeling defensive or even outraged. Be cognizant of who your students are and have a plan for when strong emotions come up. And don't be afraid to share your emotions with your students. Have you been personally affected by gun violence? What emotions do you have about this movement? Be appropriately transparent with your students. It will open doors and create meaningful connections.
Connect to History
Youth activism has a long history in this country and all over the world. Show your students that kids taking a stand is not a new phenomenon: Children facing water hoses in Birmingham, Dream Defenders in Florida, Anti-Apartheid activists in South Africa. All these movements had impact because of the direct action of youth. Show your class that this weekend's march was the next step in a long journey toward a safe and equitable society for all.
Not sure where to start your classroom conversation?
Try these discussion questions.
Did you attend a march this weekend? What was it like? Can you share your experience?

What have you heard about this movement or about the student leaders? From whom? Do you think young people and adults are talking about the movement in the same way? Why or why not?

Do you think adults listen to people your age about important issues? Why or why not? Do you think that the rallies this weekend will make them more likely to listen? Why or why not?

Why is it important for young people to lead this conversation/movement?

Young people leading this movement are stressing the importance of voting and being educated in the issues facing our democracy. Why do you think they are emphasizing voting as an important way to make change?

Can you think of other times in history when people came together to protest and make change? What does this movement have in common with past movements? How is it different?
Source: www.tolerance.org/magazine/five-things-for-educators-to-keep-in-mind-after-march-for-our-lives

The Move to Dumb Down our Educational System: Betsy DeVos Teaches the Value of Ignorance

---
"Government really sucks." This belief, expressed by the just-confirmed education secretary, Betsy DeVos, in a 2015 speech to educators, may be the only qualification she needed for President Trump.

Ms. DeVos is the perfect cabinet member for a president determined to appoint officials eager to destroy the agencies they run and weigh the fate of policies and programs based on ideological considerations.

She has never run, taught in, attended or sent a child to an American public school, and her confirmation hearings laid bare her ignorance of education policy and scorn for public education itself. She has donated millions to, and helped direct, groups that want to replace traditional public schools with charter schools and convert taxpayer dollars into vouchers to help parents send children to private and religious schools.

While her nomination gave exposure to an honest and passionate debate about charter schools as an alternative to traditional public schools, her hard-line opposition to any real accountability for these publicly funded, privately run schools undermined their founding principle as well as her support. Even champions of charters, like the philanthropist Eli Broad and the Massachusetts Charter Public School Association, opposed her nomination.

In Ms. DeVos, the decades-long struggle to improve public education gains no visionary leadership and no fresh ideas. Her appointment squanders an opportunity to advance public education research, experimentation and standards, to objectively compare traditional public school, charter school and voucher models in search of better options for public school students.

The charter school movement started in the United States two decades ago with the promise that independently run, publicly funded schools would outperform traditional public schools if they were exempted from some state regulations. Charter pioneers also promised that, unlike traditional schools, which they said were allowed to perform disastrously without consequence, charters would be held accountable for improving student performance, and shut down if they failed.

Ms. DeVos has spent tens of millions and many years in a single-minded effort to force her home state, Michigan, to replace public schools with privately run charters and to use vouchers to move talented students out of failing public schools. She has consistently fought legislation to stop failing charters from expanding, and lobbied to shut down the troubled Detroit public school system and channel the money to charter, private or religious schools, regardless of their performance. She also favors online private schools, an alternative that most leading educators reject as destructive to younger children's need to develop peer relationships, and an industry prone to scams.

In her Senate hearing, Ms. DeVos appeared largely ignorant of challenges facing college students, as well. She indicated that she was skeptical of Education Department policies to prevent fraud by for-profit colleges — a position favored, no doubt, by Mr. Trump, who just settled a fraud case against his so-called Trump University for $25 million. It was not clear that she understood how various student loan and aid programs worked, or could distinguish between them.

In the end, only two Senate Republicans, Susan Collins of Maine and Lisa Murkowski of Alaska, opposed Ms. DeVos, leaving Vice President Mike Pence to cast the tiebreaking vote. Maybe the others figured it wasn't worth risking Mr. Trump's wrath by rejecting his selection to lead a department that accounts for only about 3 percent of the federal budget. Maybe they couldn't ignore the $200 million the DeVos family has funneled to Republicans, including campaigns of 10 of the 12 Republican senators on the committee that vetted her.

The tens of thousands of parents and students who called, emailed and signed petitions opposing Ms. DeVos's confirmation refused to surrender to Mr. Trump. They couldn't afford to have a billionaire hostile to government run public schools that already underperform the rest of the developed world.

Did anyone who backed this shameful appointment think about them?
Source: www.nytimes.com/2017/02/07/opinion/betsy-devos-teaches-the-value-of-ignorance.html?_r=0

Insanely useful apps for students

---
Homework Helpers
Quizlet
If you're wondering how your classmates are studying, think Quizlet. Used by two-thirds of high school students and more than half of college students, Quizlet offers simple flashcards, games and learning tools that help you study pretty much anything, anywhere. If you need to learn a new language, study for your Biology test or prepare for the MCAT, Quizlet has you covered! (Basic Quizlet student account is free.)
Evernote
Evernote is an easy-to-use app that makes it simple to jot down notes in class, make to-do lists, brainstorm ideas, take pictures of pages or sketches, organize notes and information, and share it all with your classmates or collaborate as a group. Whether it's a big group project or keeping track of deadlines you don't want to miss, Evernote helps you stay organized so nothing falls through the cracks. (Basic Evernote plan is free.)
iHomework2
High school and college can be overwhelming. In fact, most students agree that managing homework and keeping up with all your assignments can sometimes be challenging. But with iHomework, it's easy. The app helps you keep track of all your assignments, deadlines and tasks, and plan them out so you never find yourself cramming at the last minute. You can also manage your courses and log your grades so you always have a clear picture of your academic standing. (Available on the App Store for .99)
Wolfram Alpha
Wolfram Alpha has all the answers. Simply type in a math problem, a question or formula and Wolfram Alpha will give you the answer you're looking for, and show you exactly how it got there. Whether you need help in math, science, engineering, health or nutrition, this app makes learning, studying and discovering new information as easy as a click of a button. (Available on the App Store for $2.99)
Varsity Tutors
Varsity Tutors offers 66 mobile apps for students in a wide variety of subjects including AP Art History, Advanced Geometry, AP Biology, AP English Literature, and AP Physics, to name a few. The apps offer practice tests, quizzes, flashcards and diagnostic tests in a variety of academic and standardized test subjects. These apps are a great resource for teens that need to prepare for an upcoming exam or AP placement test. (Download on the App Store or Google Play free)
Scanner Pro
No more running to the library to scan textbook pages or documents. Now you can turn your iPhone or iPad into a portable scanner. Simply scan any paper document and Scanner Pro will save it as a clean, high-quality PDF – great for saving and storing those piles of class notes, school assignments or any other documents. (Available on the App Store for $3.99)
Productivity Apps
OffTime
Studying in high school and college can be challenging. There always seems to be a mountain of distractions keeping you from staying on task. OffTime helps you disconnect from your phone and avoid distractions when you need to focus.
The cool part is, you can block certain websites, apps, phone calls or text messages for any length of time so you won't be interrupted or distracted. The app also tracks your phone usage so you'll always know how you're spending (or wasting) the majority of your time. (Available on the App Store for $2.99 or Google Play for free)
Wonderlist
Wunderlist is the ultimate app to get stuff done. Whether you're keeping up with assignments, scheduling a get together with friends for the weekend or making a college grocery list so you don't run out of food, Wunderlist will help you manage your life and make it easy to check everything off your to-do list. Plus, you can set reminders and share your to-do list with anyone. (The basic plan is free)
Forest
Put your phone down, stay focused and plant a tree, all at the same time. It may sound silly, but Forest is actually a crazy popular app that helps students (or anyone, for that matter) focus on what's important. Whenever you want to focus on a particular task you simply "plant a seed in the forest." If you navigate away from the app within the next 30 minutes, the tree will wither and die. The goal is to build a beautiful forest in which each tree represents focused time. The best part is the Forest team partners with a real tree-planting organization to plant real trees on earth. (Available for $1.99 on the App Store or free on Android)
Trello
Trello makes it easy to organize any project you're working on through fully customizable boards, which makes it great for group school projects. Separate your lists into tasks and check them off your to-do list when they're completed to keep you organized and on track. (Free)
CoachMe
CoachMe is the app to have if you want to set a goal and keep it! The app helps you form a new habit, track it and get support from an online community who, like you, is trying to establish better habits. So, if you want to create a better study habit, get in shape or learn a new skill, CoachMe will help you stay on track and give you the added confidence you need to reach your goal. (Free)
Health and Fitness Apps
Nike Training Club
When you're a student managing homework, sports, a job, your social life and everything else you have going on in your life, staying fit and healthy can be nothing short of a challenge. To keep your health on track download one of the coolest fitness apps around – Nike Training Club
The app offers more than 100 workouts so you'll never get bored with the same old training schedule. Plus, you can customize your workouts based on intensity and duration, and every workout is mapped out so you can focus on what's important – your workout. (Available on the App Store and Google Play for free.)
MyFitnessPal
If you're looking for a fabulous app to get a grip on your health, eating right and your calorie consumption, MyFitnessPal is the app for you. It has the largest database of foods for name-brand foods and homemade meals and it offers calorie information for foods from literally all over the world. (Now you'll know exactly how many calories are in that junk food you've been eating.) Whether you're trying to lose weight, tone up, lower your BMI or simply invest in your overall health, MyFitnessPal is the app to get you there. (Free with optional in-app purchases)
Strong
Take your fitness to a whole new level by joining more than 1 million users worldwide who use the Strong app to track their gym workouts. The app provides hundreds of built-in workout routines for legs, chest, triceps, back, and biceps, or a full body workout. What's cool is that you can do all the workouts with step-by-step instructions or follow along with a video that shows how the exercise(s) should be done. Plus, you can chart your workouts, so you can easily keep track of your progress. (Available on the App Store and Google Play for free)
7 Minutes
This app is perfect for every on-the-go student who doesn't have a ton of time to hit the gym. It offers a no-fuss approach to fitness with simple 7-minute workouts you can do practically anywhere without special equipment. Each workout consists of 12 high-intensity exercises in cycles of 30 seconds followed by a 10-second rest. Exercises range from jumping jacks and push-ups to planks and lunges – all designed to get your whole body moving. (Free with optional in-app purchases)
Extra Apps to Make Life Easier (And Safer)
Chegg
We all know how expensive textbooks are. But before you go spending all your hard-earned money on textbooks, download the Chegg app and save big when you buy or rent textbooks. Plus, when you're finished with the book, Chegg makes it easy to sell your book on their app. (Free)
Venmo
Venmo is seriously the best digital wallet app for high school and college students. The app makes it easy to securely send money and make purchases without having to worry about carrying around cash. So, whether it's splitting the cost of rent between your college roommates, sharing the cost of an Uber or going dutch at your favorite lunch spot, you can pay your friends or family through your Venmo account using money you have in your account or easily link it to your bank account or debit card. (Free)
Dashlane
With Dashlane, you'll never forget a password ever again. The app lets you safely store all your passwords in one spot, generate unique passwords for all your accounts and safely stores all of them in the app's digital wallet. The free version allows you to store up to 50 passwords on one device. (Free for the basic version)
Circle of 6
The Circle of 6 app was originally designed for college students to promote personal safety while on and off campus, but this app has become popular across the board with families, parents, friends or virtually anyone looking to foster security. The app allows you to send your circle of six friends an instant call for help with the touch of a button. The GPS tracker marks your location on friends' devices ensuring friends will always be able to find you in an emergency. (Available on the App Store and Google Play free)q
Uber
If there's one must-have app for high school and college kids, it's Uber. Whether you're heading home from a college party on a Friday night, Ubering to your internship, or sharing an Uber with friends to a concert downtown, Uber will get you there. The app is free to download and super easy to use. Just tap in your location and where you want to go and a driver will show up at your door in minutes. Before you take Uber, read these safety tips. (Free)
Related Post: 9 Cool Apps for Teens
Source: raisingteenstoday.com/20-useful-apps-for-students/

---
Did you know that Apple's App Store contains more than 2.2 million apps and Android users can now access more than 2.8 million apps?

The information, tools, and resources we have at our fingertips is mind-boggling. And, with so many fantastic apps to choose from, it can be hard to sift through them all to find the ones that your child may actually find useful or intriguing.

To make it easy, we've narrowed our list of favorites down to nine cool (and totally useful) apps for teens. While some apps in today's post are great for giving your child a leg up on their homework or helping them find a scholarship, others are great for organizing their school work, keeping them safe on campus or just plain having fun.

So, as opposed to having your teen shoot off random text messages to friends for hours or playing mindless video games, why not turn their Smartphone into a verifiable tool where they can access information that makes their life easier, safer or more fun? If your kids are anything like mine, they'll be pretty impressed when you give them a heads up on a cool app they didn't know existed.

Mathway

Mathway is a really cool app that provides kids with the tools they need to understand and solve their math problems. Your child can choose the math subject they're having difficulty with (basic math, pre-algebra, algebra, trigonometry, calculus, etc.), input the math problem and Mathway will figure out the problem and walk them through the steps. Available for iOS. Free

Evernote

Evernote is a great tool for students and is perhaps the most popular productivity app around, and for good reason. The app makes it easy to organize all coursework and assignments so the user can quickly find what they're looking for. You can save projects, documents, notes, lists, web pages, photos and audio and the app also allows you to scan handwritten pages, record lectures, and manage to-do lists with reminders. Available for Android and iOS. Free

DriveSafe.ly Pro

As much as we'd like to believe our teens aren't texting and driving, chances are they probably are. Help your teen avoid an accident due to texting by using the DriveSafe.ly Pro app. Unlike other apps that completely block call and text messages, this app reads text messages and emails out loud in real-time and allows your child to reply to text messages and emails without ever taking their eyes off the road or their hands off the wheel. The app can also connect to Bluetooth systems. Available for iOS and Android. Free

Varsity Tutors

Varsity Tutors offers 66 mobile apps for students in a wide variety of subjects including AP Art History, Advanced Geometry, AP Biology, AP English Literature and AP Physics, to name a few. The apps offer practice tests, quizzes, flashcards and diagnostic tests in a variety of academic and standardized test subjects. These apps are a great resource for teens that need to prepare for an upcoming exam or AP placement test. Download on the App Store or Google Play. Free

Magisto

Teens who like to create videos will love Magisto. Touted as the perfect app to turn everyday videos and photos into inspired stories, Magisto makes it fast and easy to share them everywhere. This powerful video editing app allows users to add music, stitch together footage, create video slideshows and easily add effects. Download on the App Store or Google Play. $2.49 per month.

Circle of 6

The Circle of 6 app was originally designed for college students to promote personal safety while on and off campus, but this app has become popular across the board with families, parents, friends or virtually anyone looking to foster security. The app allows you to send your circle of six friends an instant call for help with the touch of a button. The GPS tracker marks your location on friends' devices, ensuring friends will always be able to find you in an emergency. Available on the App Store and Google Play. Free

Khan Academy

The Khan Academy app is a perfect tool for students. The app allows users to learn pretty much anything – for free. With over 10,000 videos and explanations in math, science, economics, history and much more, the app gives users the leg up to sharpen skills with more than 40,000 interactive Common Core-aligned practice questions complete with instant feedback and step-by-step hints. Available for iOS. Free

WolframAlpha

WolframAlpha is a Google search engine on steroids. A computational knowledge engine, WolframAlpha is an online service that answers factual queries by computing the answers from externally sourced data rather than providing a general list of documents or web pages that might contain the answer as a search engine might. The app offers detailed information about a wide variety of subjects including Units & Measures, Money & Finance, Places & Geography and People & History, to name a few. The app is a great resource for students who want quick access and detailed information about a wide variety of subjects. Available for iOS and Android. Free.

Scholly

If your teen is looking for scholarships to help offset the cost of college, Scholly may be the answer they've been looking for. Scholly is a robust scholarship finding platform. It was created by Christopher Gay, a 21-year-old college junior who was awarded $1.3 million in college scholarships. Understanding how difficult it is to find scholarships, Chris is now dedicated to helping other students pay for college. Available for iOS, Android, and the web. $0.99
Source: raisingteenstoday.com/9-cool-apps-teens/


A boy told his teacher she can't understand him because she's white. Her response is on point.

---
"Be the teacher America's children of color deserve, because we, the teachers, are responsible for instilling empathy and understanding in the hearts of all kids. We are responsible for the future of this country."
Fifth-grade teacher Emily E. Smith is not your ordinary teacher
She founded The Hive Society — a classroom that's all about inspiring children to learn more about their world ... and themselves — by interacting with literature and current events. Students watch TED talks, read Rolling Stone, and analyze infographics. She even has a long-distance running club to encourage students to take care of their minds and bodies.
Smith is such an awesome teacher, in fact, that she received the 2015 Donald H. Graves Award for Excellence in the Teaching of Writing.
It had always been her dream to work with children in urban areas, so when Smith started teaching, she hit the ground running. She had her students making podcasts, and they had in-depth discussions about their readings on a cozy carpet.
But in her acceptance speech for her award, she made it clear that it took a turning point in her career before she really got it:
"Things changed for me the day when, during a classroom discussion, one of my kids bluntly told me I "couldn't understand because I was a white lady." I had to agree with him. I sat there and tried to speak openly about how I could never fully understand and went home and cried, because my children knew about white privilege before I did. The closest I could ever come was empathy."
Smith knew that just acknowledging her white privilege wasn't enough.
She wanted to move beyond just empathy and find a way to take some real action that would make a difference for her students.
She kept the same innovative and engaging teaching methods, but she totally revamped her curriculum to include works by people who looked like her students. She also carved out more time to discuss issues that her students were facing, such as xenophobia

and racism.
And that effort? Absolutely worth it.
As she said in her acceptance speech:
"We studied the works of Sandra Cisneros, Pam Munoz Ryan, and Gary Soto, with the intertwined Spanish language and Latino culture — so fluent and deep in the memories of my kids that I saw light in their eyes I had never seen before."
The changes Smith made in her classroom make a whole lot of sense. And they're easy enough for teachers everywhere to make:
They studied the work of historical Latino figures, with some of the original Spanish language included. Many children of color are growing up in bilingual households. In 2007, 55.4 million Americans 5 years of age and older spoke a language other than English at home.
They analyzed the vision of America that great writers of color sought to create. And her students realized that our country still isn't quite living up to its ideals. Despite progress toward racial equality with the end of laws that enforced slavery or segregation, we still have a long way to go. Black people still fare worse than white people when it comes to things like wealth , unfair arrests , and health.
They read excepts from contemporary writers of color, like Ta-Nehisi Coates who writes about race. Her students are reading and learning from a diverse group of writers. No small thing when they live in a society that overwhelmingly gives more attention to white male writers (and where the number of employees of color in the newspaper industry stagnates at a paltry 12%).
They read about the Syrian crisis, and many students wrote about journeys across the border in their family history for class. The opportunity particularly struck one student; the assignment touched him so much that he cried. He never had a teacher honor the journey his family made. And he was proud of his heritage for the first time ever. "One child cried," Smith shared, "and told me he never had a teacher who honored the journey his family took to the United States. He told me he was not ashamed anymore, but instead proud of the sacrifice his parents made for him."
Opportunities like this will only increase as the number of children from immigrant families is steadily increasing. As of 2013, almost 17.4 million children under 18 have at least one immigrant parent.
Smith now identifies not just as an English teacher, but as a social justice teacher.
YES! Now I get why I loved the show as a kid. GIF via "Recess,"
Smith's successful shift in her teaching is an example for teachers everywhere, especially as our schools become increasingly ethnically and racially diverse. About 80% of American teachers are white. But as of last year, the majority of K-12 students in public schools are now children of color.
As America's demographics change, we need to work on creating work that reflects the experiences that our students relate to. And a more diverse curriculum isn't just important for students of color. It's vital for everyone.
As Smith put it, "We, the teachers, are responsible for instilling empathy and understanding in the hearts of all kids. We are responsible for the future of this country."
Source: www.upworthy.com/a-boy-told-his-teacher-she-cant-understand-him-because-shes-white-her-response-is-on-point-2?c=upw1&u=07fa0e7f2d23f338b4a3b29d16b2a71a4c4e496b

That Crushing Student Loan Debt

---
Pop quiz! What do Facebook's Mark Zuckerberg and Microsoft's Bill Gates have in common? Both are multi-billionaires. Both are Harvard drop-outs.

Why does this seem as shocking as it is true?

There is a saying in the United States that "to get a good job, you need to get a good education." This was the slogan of a pro-education campaign from years past.

On the surface, this truism makes good sense. There are statistics and reports from federal contractors like the Brookings Institute to back up the claim. They like to publish charts like this to "prove" their points, but notice that the title begins with the word "probability." This word means likelihood – or the odds of something happening – not certainty.

A publication from Hearst Seattle Media targets high school students as future consumers of high-cost advanced education. They quote Department of Labor Statistics from five years ago, and paint a very rosy picture of every college graduate's future – as a worker bee.

It is unquestionably true that certain, high-paying jobs – like medical doctor or lawyer – require a "good education" and plenty of it, at no small cost. But does the expense justify the potential future income?

"Each year, over 20,000 U.S. students begin medical school. They routinely pay $50,000 or more per year for the privilege, and the average medical student graduates with a debt of over $170,000," as reported on KevinMD.com.

The mere title of this Quartz article says it all, regarding the high cost of finishing medical school:

"I went $230,000 into debt to become a doctor in America."

Does the expense and resultant debt pay off?

Weatherby Healthcare indicates that, on average, physician incomes have risen steadily over the past seven years. From the lowest rung on the doctoring salary ladder, an Internist earns, on average, $225,000. On the top rung rank orthopedists who get paid more than double that amount, $489,000.

But there are also statistics that claim that buying – let's use the correct verb, ok? – a diploma is no guarantee of landing a lucrative – again, let's use the correct adjective – job. Tam Pham, writing for The Hustle, answers the question, "Is a College Degree Worth It in 2016?" and reaches a similar conclusion:
"The value of a college degree continues to be reexamined. Companies are putting more focus on hiring candidates with real-world experiences. More affordable alternatives to college are now available and the internet has allowed anyone to 'get educated' from the comfort of their own home."
What is absolutely, stone cold certain is that today's twenty-somethings are saddled with a debt load that will be the biggest in most of their lives, including, possibly, a home purchase.
Forbes just released this shocking fact: student loan debt last year cost American students a whopping $1.3 trillion!
"The average student in the Class of 2016 has $37,172 in student loan debt."
Student loan interest, in former years, has been scandalously high. To reign in this run-away industry, and to preserve at least some of our children's retirement income, the fed now sets fixed-rate student loans for life.
But that wasn't always the case, and there are countless horror stories from "student-debt slaves," Eric Wetervelt's term via National Public Radio. Want more? Check out this myDayton Daily News article to read first-hand accounts of post-graduate experiences in the real world of adult employment.
Perhaps it's time to re-examine the underlying notion that "everyone" needs a college degree to "succeed" in life. Nothing could be further from the truth, as James Pethokoukis explores in his incisive article for AEIdeas, "Why getting a good education and a good job doesn't necessarily mean going to a four-year college."
A trade diploma costs a fraction of what a college degree does, and unemployment rates in these fields are low.
This City Journal article by Joel Kotkin titled, "Wanted: Blue-Collar Workers" cites a rise in American manufacturing and other industries, coupled with a shortage of skilled workers, as the reason factory and other employers are understaffed. The underlying problem, though, could be termed a "paradigm shift" in US employment:
"For decades, Americans have been told that the future lies in high-end services, such as law, and 'creative' professions, such as software-writing and systems design. That attitude is a relic of the post–World War II era, a time when a college education almost guaranteed you a good job. The oversupply of college-educated workers is especially striking when you contrast it with the growing shortage of skilled manufacturing workers."
Our great nation has a dire need for skilled tradespeople: plumbers, electricians, welders, and other people who keep the physical infrastructure running, from the power lines outside to the kitchen faucet.
US News & World Report lists "25 Best Jobs That Don't Require a College Degree." In the top three: web developer, diagnostic medical sonographer, and occupational therapy assistant.
Is the American epidemic of student impoverishment an accident – or an evil plot launched by the Illuminati (the international cabal of wealthiest elite who own us) to further enslave our society?
Fingers point to the latter:
"By one estimate, the federal student loan program could turn a profit of $1.6 billion in 2016, according to the Congressional Budget Office."
David Meyer really gets into the topic of the student loan conspiracy, but allows that "it isn't a deliberate one."
Deliberate or not, if you know anyone "deliberating" about whether or not to go to college – and especially if that person is leaning toward a major in some "soft" subject with little practical employment value, without a PhD (e.g., Philosophy or History) – please spread the idea that learning a useful trade might just be the course of wisdom.
If that doesn't work, share a few of these "Real Student Debt Stories" – but not before bedtime. These tales are the stuff nightmares are made of.
Source: thedailyconspiracy.com/2018/01/23/that-crushing-student-loan-debt/

A plane passenger asked a teacher a kind of rude question about her job. She responded eloquently!

---
It's annoying when people mistakenly think your job is really simple.

Most people's lines of work are more intricate and multilayered than those who don't do that work would guess. So most of us can think of a time someone reductively assumed that our jobs are very simple (whether it's writer, janitor, stay-at-home parent, or any job really).

That's what happened when teacher Lily Eskelsen García, who now works with the National Education Association, boarded a plane and found herself next to a passenger who, like many, was confused about what's going on with public schools in America and wanted her to boil down the problems too simplistically. What he said would have thrown me for a loop, too.
"Darlin... I'm a businessman, I want you to bottom-line it for me. I want you to tell me right now. What is the one single thing that would solve all of our problems in public schools?"
The fact is, the "bottom line" when it comes to public schools right now seems a maelstrom of many things:
Political power plays
Reduced funding, which makes them less able to meet student needs
Juxtaposition against voucher and charter schools that siphon away some of that very funding and can cherry-pick the top students (which artificially inflates the perception of their comparative success)
Increased focus on testing rather than teaching and supporting
More students than ever needing stability at school that they may not be getting at home
Phew! There is a LOT to unpack in what's going on with public schools.
So it's hella fulfilling to hear how García swiftly handled her fellow passenger's rudely phrased question:
García turned his words right back at him, making it clear that fixing education will take a lot more than a single buzzword. Even better, she named around 25 different services teachers and schools provide in addition to academics, like breakfasts and teaching children to brush their teeth properly. She also made a really great point about how confused people aren't the enemy, but folks we need to educate more fully about the reality of public schools.
Whether you're a teacher, a student who supports teachers, or someone who feels invested in the success of public schools and kids, you know that schools are a complicated undertaking. They're not going to be fixed with a quick gimmick or one bright idea. We expect public schools to do a whole heckuva lot, and the least we can do is understand and provide support for all of that hard work.
Source: www.upworthy.com/a-plane-passenger-asked-a-teacher-a-kind-of-rude-question-about-her-job-she-responded-eloquently?c=upw1&u=07fa0e7f2d23f338b4a3b29d16b2a71a4c4e496b

Teachers are doing one of society's most valuable jobs, but we sure don't treat them that way.

---
All kids need an education.
It's a basic fact: If we want to live in a developed society that keeps moving in the right direction, our kids need to be able to read, write, and think for themselves.
Even folks without kids can probably agree that educating future generations benefits us all.
As best-selling author John Green put it:
"The reason I pay taxes for schools even though I don't have a kid in school is that I am better off in a well-educated world."
Yes. Yes. Yes.
To ensure kids get a good education, well, we need good teachers. The problem is that they're disappearing.
Wait, what?
Yep, that's right. Across the U.S., many states are reporting a teacher shortage.
The New York Times explored the nationwide problem in a recent article, noting that "Louisville, Ky.; Nashville; Oklahoma City; and Providence, R.I., are among the large urban school districts having trouble finding teachers."
Even more striking was the shortage in California, where school districts need to fill 21,500 vacancies this academic year. Meanwhile, the state is issuing only about 15,000 new teaching credentials each year.
At the root of the problem, the Times reports, are the massive layoffs that happened during the economic recession. Those left a whole bunch of teachers unemployed. And now that some states have more money for education (some — not all), many of them have already moved on to other careers.
Plus, many of the students who might have become teachers during the recession chose other fields. You can't blame them: Why take on student loan debt in exchange for low pay and long hours? That's assuming there would even be a teaching job available upon graduation.
Research and numbers are one thing. But what about the actual people who know the most about why we're facing a teacher shortage?
AJ+ asked those in the know: "Where have all the teachers gone?"
In a great video that you can scroll down to to watch, they took their question straight to teachers.
And it's not only about the money — it's the low pay combined with ever-increasing demands.
Why do we treat the field of teaching as though it's less important than other professions?
And how about the way people treat teachers?
What if we totally reframe how we view teachers?
Teachers, just like parents, are frustrated.
Hayes felt that the most frustrating thing for teachers is the amount of testing their students are put through.
McNeal was a little more opinionated, stating:
" We are testing children to death and we are testing teachers to death. 20 years ago, we might have spent as much as two weeks testing. Today, in 2015, the average number of weeks a child spends taking tests can be up to six weeks."
(I think I can hear most parents shouting "amen" to that sentiment.)
"Why don't we look at a way to create a more holistic education, which includes social, emotional content and curriculum?" he asked.
Here's the thing we need to remember: Almost all teachers who stay in the profession love what they do.
And what they want to do is educate our kids, even when they're facing an uphill battle. Stephen Leeper, a middle-school ethnic studies teacher, explained: "It is difficult, especially when you teach in communities of color or low-income communities. They bring a lot of trauma into the room."
Teachers aren't just dealing with lesson planning and test preparation. They're working with kids who may not know where their next meal is coming from or even where they'll be sleeping that night.
Still, teachers are committed.
It all boils down to something pretty basic:
We should value teachers more.
Source: www.upworthy.com/teachers-are-doing-one-of-societys-most-valuable-jobs-but-we-sure-dont-treat-them-that-way?c=reccon3

Readers absorb less on Kindles than on paper, study finds

---
Research suggests that recall of plot after using an e-reader is poorer than with traditional books

A new study which found that readers using a Kindle were "significantly" worse than paperback readers at recalling when events occurred in a mystery story is part of major new Europe-wide research looking at the impact of digitisation on the reading experience.

The study, presented in Italy at a conference last month and set to be published as a paper, gave 50 readers the same short story by Elizabeth George to read. Half read the 28-page story on a Kindle, and half in a paperback, with readers then tested on aspects of the story including objects, characters and settings.

Anne Mangen of Norway's Stavanger University, a lead researcher on the study, thought academics might "find differences in the immersion facilitated by the device, in emotional responses" to the story. Her predictions were based on an earlier study comparing reading an upsetting short story on paper and on iPad. "In this study, we found that paper readers did report higher on measures having to do with empathy and transportation and immersion, and narrative coherence, than iPad readers," said Mangen.

But instead, the performance was largely similar, except when it came to the timing of events in the story. "The Kindle readers performed significantly worse on the plot reconstruction measure, ie, when they were asked to place 14 events in the correct order."

The researchers suggest that "the haptic and tactile feedback of a Kindle does not provide the same support for mental reconstruction of a story as a print pocket book does".

"When you read on paper you can sense with your fingers a pile of pages on the left growing, and shrinking on the right," said Mangen. "You have the tactile sense of progress, in addition to the visual ... [The differences for Kindle readers] might have something to do with the fact that the fixity of a text on paper, and this very gradual unfolding of paper as you progress through a story, is some kind of sensory offload, supporting the visual sense of progress when you're reading. Perhaps this somehow aids the reader, providing more fixity and solidity to the reader's sense of unfolding and progress of the text, and hence the story."

Mangen also pointed to a paper published last year, which gave 72 Norwegian 10th-graders texts to read in print, or in PDF on a computer screen, followed by comprehension tests. She and her fellow researchers found that "students who read texts in print scored significantly better on the reading comprehension test than students who read the texts digitally".

She is now chairing a new European research network doing empirical research on the effects of digitisation on text reading. The network says that "research shows that the amount of time spent reading long-form texts is in decline, and due to digitisation, reading is becoming more intermittent and fragmented", with "empirical evidence indicat[ing] that affordances of screen devices might negatively impact cognitive and emotional aspects of reading". They hope their work will improve scientific understanding of the implications of digitisation, thus helping to cope with its impact.

"We need to provide research and evidence-based knowledge to publishers on what kind of devices (iPad, Kindle, print) should be used for what kind of content; what kinds of texts are likely to be less hampered by being read digitally, and which might require the support of paper," said Mangen. "I'm thinking it might make a difference if a novel is a page-turner or light read, when you don't necessarily have to pay attention to every word, compared to a 500-page, more complex literary novel, something like Ulysses, which is challenging reading that really requires sustained focus. That will be very interesting to explore."

The Elizabeth George study included only two experienced Kindle users, and she is keen to replicate it using a greater proportion of Kindle regulars. But she warned against assuming that the "digital natives" of today would perform better.

"I don't think we should assume it is all to do with habits, and base decisions to replace print textbooks with iPads, for instance, on such assumptions. Studies with students, for instance, have shown that they often prefer to read on paper," she said.
Source: www.theguardian.com/books/2014/aug/19/readers-absorb-less-kindles-paper-study-plot-ereader-digitisation

A preview of what the classroom might look like in 2025 is also a look into our planet's future.

---
'The children are our future' takes on new meaning when you think about the world we're leaving for them to inherit.
Climate change is putting a lot of Australia's natural wonders in danger.
We currently know the Great Barrier Reef as the world's largest coral reef system at over 1,400 miles long. But as climate change continues to affect our earth's natural resources, students 20 years from now might be looking back on the reef like this:
And do you know about the Great Australian Bight? It's the home of many endangered and threatened species and includes a baby whale nursery. But new drilling developments are threatening their home.
So what'll happen to the Great Barrier Reef if nothing is done to slow the effects of climate change? According to greatbarrierreef.org, the results could be quite disastrous:
•Increasing acidity of the ocean
•Coral reefs deteriorating to a crumbling framework with very few reef building coral
•Erosion becoming a serious concern for coastal communities
•A weakened reef being further compromised by the increased frequency and severity of cyclones and storms
•Serious consequences for all organisms which depend upon it, including humans
"Fracking" may sound like a funny word, but the damage it might do is anything but.
What exactly is fracking? Besides a great substitute for that other not-so-nice f-word?
"Hydraulic fracturing, or 'fracking,' is the process of drilling and injecting fluid into the ground at a high pressure in order to fracture shale rocks to release natural gas inside." — dangersoffracking.com

So what's the danger in pumping chemicals into the ground?
Well, for one, those chemicals could end up in our water supply. What's worse is that in some communities near fracking sites, residents have found their water is filled with so many toxic chemicals, it has become flammable.
Sherry Vargson of Pennsylvania knows all too well how fracking can turn regular drinking water into something more dangerous. After an energy company began drilling not far from her home, her water became cloudy and bubbly due to increased levels of methane. And to illustrate just how dangerous these methane levels are, take a look at what happens when Sherry brings a match to her tap water.
Oh and one last thing: Forests could someday be a thing of the past.
Forests worldwide are being destroyed through deforestation and acid rain caused by pollution. And trees aren't just pretty to look at. They're essential for our survival and the health of our planet — they create the air we breathe, control climate stability, and aid in water purification. So once the forests are gone, we'll lose out on a lot more than just scenic views.
So while Show-and-Tell 2025 was made specifically about Australian Prime Minister Tony Abbott, there's no denying that the effects of climate change are something all of us need to think about.
The truth is, the way we're treating the planet today has an effect on what's left behind for our children and their children.

1:40

The kids in this video no doubt are adorable, but this isn't the kind of future I had in mind.
Source: www.upworthy.com/a-preview-of-what-the-classroom-might-look-like-in-2025-is-also-a-look-into-our-planets-future?c=upw1&u=07fa0e7f2d23f338b4a3b29d16b2a71a4c4e496b

Modernizing the Education System

---
There has been much reported on the problems with our education system: that students in the United States are lagging behind many of their peers in other countries in mathematics, science and reading. The typical response is to look at class sizes or at student performance on a per teacher basis to try and find solutions to these issues. There has been talk of "getting rid of 'bad' teachers and rewarding 'good' teachers." There have been efforts to alter the curriculum to "better prepare the students for the test." None of these efforts have enjoyed much measurable success in improving the scores of America's students. Other countries' students continue to outperform America's and, in spite of being the world's richest nation, America cannot even seem to crack the top ten in the rankings.
In examining this issue, it may help to examine what the goal of the education system actually is. The stated goal of education in the United states is to prepare our youth with the knowledge and skills they need to function as a productive member of our society; both in the home sphere (balancing an account, budgeting expenses and the like) and the professional sphere (technical training, specialized knowledge in a particular field like medicine or engineering or other career related knowledge). To this end, we have endeavored to develop curriculum that provides the basic skill sets to be able to achieve this goal for every one of our youth. Primary to achieving this goal, the areas of Reading, Mathematics and Science have been identified as critical or fundamental to all the rest of knowledge. Without these basic blocks to build from, none of the rest of education can be successful and neither can our youth become successful adults, as easily, without them. As our society continues to progress technologically, this will only continue to become an even more prevalent issue. Experts already are projecting millions of high tech, high wage jobs that will exist in America with no qualified Americans to fill them within the next ten to fifteen years.
Looking at the current trends has convinced some experts that the problem is with the teachers. They propose to look at teacher performance by studying student performance on a per teacher basis. They say we need to encourage more "good" teachers and remove the "bad" ones. This is a foolish strategy that can only further degrade an already strained education system. It is not as simple as "good" and "bad" teachers. There are many confounding factors and it cannot be reliably said that a single teacher is the cause of a group of students' success or failure. It is not rewarding or punishing teachers that will solve this issue.
It has also been suggested that class size is the issue. Once a class contains more that the ideal number of students then the students' performance begins to suffer. Again, this cannot be used as a reliable predictor of any student's performance; this leaves the question of if this is really the cause of the issue either.
Current attempts to combat this issue have also attempted to alter the curriculum used within the classroom to better address the areas examined by the tests that are given to measure these metrics. This has led to decreased emphasis on such subjects as Art, Music and History; all of which are important for the continuation of culture and society. This is not a sustainable path either. Continuation of this approach will only hasten the degradation of our society as a whole.
Perhaps there are some deeper more systematic problems causing this issue. One of the things that must be considered is that, in America we cherish the idea of equality. In the education system this is manifested as providing the same education to all students. Equality has become confused with being identical however. Just because two things are equal does not mean they are identical. Algebra provides us with an apt example of this. Both x+y=3 and 2x+2y=6 describe the same line when graphed; the two expressions are equivalent or "equal" but they are clearly not "identical". In our current education system, students are mostly treated as though they are not only "equal" but also "identical". This is a fundamental flaw in our system and should be immediately addressed. While two individual students must be treated as being "equal", they are no more "identical" than any other two individuals. Each has their own strengths and weakness when it comes to learning and each has their own areas of interest as well as their own learning style. Currently we are trying to shove oblong, triangular and rectangular pegs into round holes and then wondering why they do not fit properly. What is needed is a more individualized approach to education.
At this point many people may say but we already do not have enough teachers so how can we possibly provide this "individualized" instruction. Hiring and training more teachers takes time and resources that we do not have available and not enough people are training to become teachers anyway. The answer is not more or "better" teachers although this would likely help. For a less expensive and less time consuming solution let us examine what is currently being done by parents of students to help alleviate their concerns for their children academically. One thing which many parents, as well as college students, employ is the services of a tutor. If we were to move this service from being in the purview of the parents, and available only to those who can afford it, to being a standard part of the classroom environment, it could help to alleviate the issue by allowing teachers to continue to focus on the students as a group while tutors provide individual students with extra one on one instruction when needed. Not all students learn all subjects at the same rate and expecting them to do so is a failing on the part of the education system. We can afford to pay these tutors at a lower wage than what would be required to hire teachers to fill this role. It could provide at least part time employment for students and others. There would need to be screening systems put in place to ensure that the students are being taught by individuals with the requisite skills but this is not an insurmountable obstacle. Tutoring is an example of a strategy which has been proven to get positive results.
Another area we struggle with in America is the idea of cherishing that which is new, young and exciting while minimizing that which is mature, staid and reliable. In society this manifests as a tendency to ignore one of our greatest resources: our mature retired citizens. These citizens have accumulated a lifetime of knowledge and most I believe would be happy to pass on that knowledge if there were systems in place that would enable them to do so within the constraints imposed by their health, ability and time. If retirees could contribute to the education of the upcoming generations while receiving some supplementary income I am convinced that many would avail themselves of this opportunity. These citizens are uniquely qualified to provide not only tutoring assistance in the classroom but also career advice and other mentoring type services. There should be training programs in place to accommodate those who wish to engage in these endeavors.
America's corporate citizens also have roles and responsibilities in our education system. It would behoove our corporations to work closely with our education system to ensure that the skills being taught to our youth are those skills which the corporations will need their workers to have. This right to influence our youth's education comes with the responsibility to help ensure that education is properly funded. Our organizations of tradespeople should also be involved in this same fashion. They should also have a hand in developing our curriculum and have a responsibility to help ensure that the education system is properly funded. Without fresh workers to add to their ranks, such organizations are doomed to fade away. It is in the best interests of the members of such organizations to ensure that their skillset continues into the future unless technology has rendered it obsolete.
This brings up the idea that all students should attend a four year college or university. It has been much touted that the lifetime earnings of college graduates is much higher than that of non-graduates. While this is certainly true, it is somewhat misleading. The society we live in does not pay all professions equally. The same society does require all those professions to function properly. Janitors, plumbers, carpenters, welders, machinists, serving personnel, maids, doctors, lawyers, CEOs, electricians, teachers, tutors, accountants and more; all are required for our society to function properly. The idea that all these professions require a college education is ludicrous. Some do require secondary schooling while others are better learned in a specialty/technical school and still others are best learned on the job. Each option should be equally available to those whose chosen career path requires it and none should be looked at as being more or less than any other.
There needs to be both traditional four year secondary education and technical/trades pathways available to our youth. Our society requires both pathways to continue to enjoy the success we have traditionally enjoyed. This does not mean we should pigeon hole or label our youth and force them down one or the other path. It means our youth should be able to choose either path as they decide which it appropriate at that point in their lives. The goal of primary education needs to be to provide the requisite skillsets to enable our youth to succeed regardless of the secondary path chosen and to have the opportunity to experience what each path may be like. This means that electronics, metal and wood shop, auto repair, art, music, history, civics and so on; are all subjects that need to be taught at the K-12 levels at least in an introductory fashion. These are the subjects that had been a focus of most public education in addition to the language, math and science basics for most of our society's modern history. This should not change.
What should change is the approach taken within the individual classroom. Consider the following two scenarios:
Scenario A
A teacher stands in front of a class of forty five students and goes over their lesson for half the class period. After the lesson, the teacher assigns homework and the students begin working. If the class period is one hour then there are thirty minutes remaining in the class period. Typically, the teacher will spend the remaining thirty minutes taking questions from students and working on the board to show the examples in the hope of answering as many of the students' questions as possible. Since each question is likely to take at least two minutes to answer, this means that the teacher can answer at most fifteen question. This means that, at most, one third of the students will get to ask one question each.
Scenario B
A teacher stands in front of a class of forty five students and goes over their lesson for half the class period. After the lesson, the teacher assigns homework and the students begin working. If the class period is one hour then there are thirty minutes remaining in the class period. This time, there are one teacher and two tutors in the classroom. The teacher continues on as in Scenario A with the same results of answering at most fifteen students' questions. At the same time the two tutors give five minutes to each student they help. In the thirty minutes they have each assisted six more students and now the total number of students' questions answered is increased to fifteen for the teacher and another 12 by the tutors for a total of twenty seven. This is now nearly two thirds of the students who have had questions be answered.
Notice that the addition of the two tutors in the room nearly doubles the number of student's receiving help. Notice also that the amount of time spent helping each student was also able to increase for those helped by the tutors. Additionally, the normal progression of the teacher didn't change from Scenario A to Scenario B even though the number of students helped increased dramatically.
It would seem that this is a change that could be made with minimal investment and without disrupting the current progression of the classroom. In light of the potential benefits, this is a change that could and should be made. Our youth and our society would be stronger because of it.

15 Worst College Majors for Today's Job Market

---
The value of a college education continues to be reexamined in the real world. In addition to being saddled with student loans, graduates and even experienced workers face a lackluster labor market. While a degree is still considered an advantage, the right major can make all the difference between happily employed and woefully underemployed in today's job market.

Some majors are clearly failing. Millions of Americans are underemployed, according to a new report from PayScale. The information firm finds 46% of workers across all age groups believe they are underemployed. The feeling is shared among both male (43%) and female (49%) workers.

The meaning of underemployment can vary by person. PayScale defines underemployed as having part-time work but wanting to work full-time, or holding a job that doesn't require or utilize your education, experience, or training.

Not using their education and training is the primary reason why respondents consider themselves underemployed. In the survey, 79% of men and 72% of women say they are underemployed because of their education and training going to waste. The report elaborates:

People who can't find full time work in the field they studied often end up taking part time work, or working in jobs unrelated to their field of study. The danger of underemployment is that if you're not using the skills you learned and want to develop, those skills will atrophy, leaving you less able to compete for the jobs you actually want.

Additionally, underemployed workers begin to disengage from their jobs, resulting in sub-par performance, further damaging future job prospects.

In general, you're more likely to feel underemployed if you've achieved a lower level of education — no higher than an associate's degree, GE, or high school diploma. However, that doesn't mean a bachelor's degree is your ticket to employment bliss. Let's look at the 15 worst college majors for today's job market, based on underemployed findings from PayScale.

15. Paralegal
Underemployed level: 50.9%
Underemployed for education reasons: 86.7%
Underemployed due to part-time work: 13.3%
14. Health Sciences
Underemployed level: 50.9%
Underemployed for education reasons: 77.1%
Underemployed due to part-time work: 22.9%
13. Exercise Science
Underemployed level: 51%
Underemployed for education reasons: 65.6%
Underemployed due to part-time work: 34.4%
12. Animal Science
Underemployed level: 51.1%
Underemployed for education reasons: 83.7%
Underemployed due to part-time work: 16.3%
11. Creative Writing
Underemployed level: 51.1%
Underemployed for education reasons: 76.2%
Underemployed due to part-time work: 23.8%Source:
10. Human Development & Family Studies
Underemployed level: 51.5%
Underemployed for education reasons: 75%
Underemployed due to part-time work: 25%
9. Education
Underemployed level: 51.8%
Underemployed for education reasons: 77.7%
Underemployed due to part-time work: 22.3%
8. Health Care Administration
Underemployed level: 51.8%
Underemployed for education reasons: 83.3%
Underemployed due to part-time work: 16.7%
7. Studio Art
Underemployed level: 52%
Underemployed for education reasons: 69%
Underemployed due to part-time work: 32.2%
6. Radio/Television & Film Production
Underemployed level: 52.6%
Underemployed for education reasons: 68.4%
Underemployed due to part-time work: 31.6%
5. Project Management
Underemployed level: 52.8%
Underemployed for education reasons: 91.5%
Underemployed due to part-time work: 8.5%
4. Criminal Justice
Underemployed level: 53%
Underemployed for education reasons: 87.4%
Underemployed due to part-time work: 12.8%
3. Illustration
Underemployed level: 54.7%
Underemployed for education reasons: 74.5%
Underemployed due to part-time work: 25.5%
2. Human Services (HS)
Underemployed level: 55.6%
Underemployed for education reasons: 82.2%
Underemployed due to part-time work: 17.8%
1. Physical Education Teaching
Underemployed level: 56.4%
Underemployed for education reasons: 79.1%
Underemployed due to part-time work: 20.9%
Source: http://www.cheatsheet.com/money-career/worst-college-majors-for-job-market.html/6/?ref=cpc_medium

How do you keep teachers from having to buy supplies with their own money? Open a free store.

---
You've probably heard of backpack drives, where volunteers pack bags of school supplies for kids in need.

Maybe you've even helped out with one, either by donating supplies or by helping to pass out the finished packages. If so, bravo! These drives are great, and they really do help so many kids.

But it might surprise you to know that a lot of these materials never make it to the classroom.

They can either get lost in the shuffle (buried in drawers somewhere before the school year starts) or discarded because they aren't really needed (watercolor paints for a third-grader who's not taking art, for example). No one is maliciously hoarding school supplies, but you know, things happen, and sometimes they don't get where they need to go.

Not to mention, these backpack drives usually happen at the beginning of the year. When supplies start to get low around winter break, there's no surplus to fall back on.

In any case, I think we all know who usually ends up paying the price: the teachers.

Project Teacher, in Wichita, Kansas, is taking a different approach to stocking students and classrooms for the school year.

Did you know that public school educators spent $1.6 billion of their own money on classroom supplies during the 2012 school year? That's almost $500 per teacher out of their own paychecks, which usually aren't all that deep to begin with.

So, for anyone keeping score at home, teachers get paid crap, get criticized when they send home lengthy supply lists, and wind up having to dip into their own cash to make up the difference. Oh, and the well-intentioned donation drives designed to help connect students with classroom tools often don't work as well as they should.

If only there were, like, a magical free store where teachers could go and get exactly what they need for their classroom without spending a dime or dealing with any red tape.

That's exactly the vision behind Project Teacher.

Project Teacher is empowering educators to keep their classrooms equipped, not just at the beginning of the year, but all year long.

And they're doing it for free.

Terry Johnson, the director of Project Teacher and whose wife is an educator, told Upworthy he got the idea for a free supply store for teachers after seeing a story about a similar program in Portland.

Teachers in the Wichita area can make an appointment to come in and get exactly what they need for their classrooms – no guesswork or one-size-fits-all donation lists – all courtesy of corporate donations, hand me downs, and local fundraisers.

School supplies, Terry says, are so individually tailored by school, grade, and teacher, that it makes the most sense to put resources directly in the hands of educators.

"Every little bit helps, but the teachers know exactly what the classroom needs," he said.

Not all fifth-graders need the exact same supplies. That's why this free store makes so much sense. Photo by Ginger Skillen Photography.

This is about much more than just making sure kids have markers and Kleenex.

Terry told me that about half of teachers will leave the profession sometime in their first three years. Others say it happens sometime in the first five.

Either way, imagine the effect that has on kids, especially the ones in lower-income areas, when the young, passionate, energetic teachers they desperately need are bailing on the profession because they can't afford it anymore.

"If a kid can go through all 12 years of education and have an amazing experience, there's a really good chance that the cycle of poverty in their family could break," Terry told me.

"If we can equip teachers to enjoy their job, so that they're excited about it, that rubs off on the students. It gives us an opportunity to really change the community."

He's right. Teachers really are heroes. And the more we support and champion them, the better things are going to be for our kids.
Source: www.upworthy.com/how-do-you-keep-teachers-from-having-to-buy-supplies-with-their-own-money-open-a-free-store?c=upw1&u=07fa0e7f2d23f338b4a3b29d16b2a71a4c4e496b

Around the World, Girls Get Better Grades Than Boys

---
When psychology professors Daniel and Susan Voyer analyzed the results of over 1 million boys and girls from 30 different nations, they found that girls get better grades across the globe. And it's true in every subject, including STEM fields. In The Atlantic, Enrico Gnaulati questioned whether our worldwide school systems are set up to favor girls and alienate boys. He brought together studies that speak to the disparity, starting in kindergarten and working up to the college level.

Behaviorally, one study found that girls are better at self-regulation, which directly connects to succeeding in a kindergarten class. According to the hundreds of children tested, boys were an entire year behind girls in all areas of self-regulation. The ability to follow specific instructions and prioritize schoolwork (among other things) helped girls get better grades across all subjects.

This pattern continues through the college level. Gnaulati writes, "a host of cross-cultural studies show that females tend to be more conscientious than males." A study by Lindsay Reddington out of Columbia University found that female college students were more likely to "jot down detailed notes in class, transcribe what professors say more accurately, and remember lecture content better."But where girls excel at mastering subjects and shining in the classroom, many experience stress in test situations, so their results reflect a false sense of their actual abilities.

Some academics have concluded, "The testing situation may underestimate girls' abilities, but the classroom may underestimate boys' abilities." Gnaulati argues that school systems should change to better support boys' learning. If a boy is more likely to forget an assignment at home, should the late assignment really be worth zero? If a class grade is meant to reflect academic performance, should kids really be graded on things like "desk organization"? Expert discipline and organization may be key tools for efficacy in the traditional workplace, but as entrepreneurship grows, maybe we're better off encouraging disruptive discussion and free-for-all brainstorming, encouraging girls to speak out and allowing for boys' alternate style of learning.
Source: www.makers.com/blog/around-world-girls-get-better-grades-boys?icid=maing-grid7%7Cmain5%7Cdl9%7Csec3_lnk3%26pLid%3D532876

In a first, women surpass men in advanced degrees

---
For the first time, American women have passed men in gaining advanced college degrees as well as bachelor's degrees, part of a trend that is helping redefine who goes off to work and who stays home with the kids.

Census figures released Tuesday highlight the latest education milestone for women, who began to exceed men in college enrollment in the early 1980s. The findings come amid record shares of women in the workplace and a steady decline in stay-at-home mothers.

The educational gains for women are giving them greater access to a wider range of jobs, contributing to a shift of traditional gender roles at home and work. Based on one demographer's estimate, the number of stay-at-home dads who are the primary caregivers for their children reached nearly 2 million last year, or one in 15 fathers. The official census tally was 154,000, based on a narrower definition that excludes those working part-time or looking for jobs.

"The gaps we're seeing in bachelor's and advanced degrees mean that women will be better protected against the next recession," said Mark Perry, an economics professor at the University of Michigan-Flint who is a visiting scholar at the American Enterprise Institute, a conservative think tank.

"Men now might be the ones more likely to be staying home, doing the more traditional child rearing," he said.

Among adults 25 and older, 10.6 million U.S. women have master's degrees or higher, compared to 10.5 million men. Measured by shares, about 10.2 percent of women have advanced degrees compared to 10.9 percent of men — a gap steadily narrowing in recent years. Women still trail men in professional subcategories such as business, science and engineering.

When it comes to finishing college, roughly 20.1 million women have bachelor's degrees, compared to nearly 18.7 million men — a gap of more than 1.4 million that has remained steady in recent years. Women first passed men in bachelor's degrees in 1996.

Some researchers including Perry have dubbed the current economic slump a "man-cession" because of the huge job losses in the male-dominated construction and manufacturing industries, which require less schooling. Measured by pay, women with full-time jobs now make 78.2 percent of what men earn, up from about 64 percent in 2000.

Unemployment for men currently stands at 9.3 percent compared to 8.3 percent for women, who now make up half of the U.S. work force. The number of stay-at-home moms, meanwhile, dropped last year for a fourth year in a row to 5 million, or roughly one in four married-couple households. That's down from nearly half of such households in 1969.

By the census' admittedly outmoded measure, the number of stay-at-home dads has remained largely flat in recent years, making up less than 1 percent of married-couple households.

Whatever the exact numbers, Census Bureau researchers have detailed a connection between women's educational attainment and declines in traditional stay-at-home parenting. For instance, they found that stay-at-home mothers today are more likely to be young, foreign-born Hispanics who lack college degrees than professional women who set aside careers for fulltime family life after giving birth.

"We're not saying the census definition of a `stay-at-home' parent is what reflects families today. We're simply tracking how many families fit that situation over time," said Rose Kreider, a family demographer at the Census Bureau. She said in an interview that the bureau's definition of a stay-at-home parent is based on a 1950s stereotype of a breadwinner-homemaker family that wasn't necessarily predominant then and isn't now.

Beth Latshaw, an assistant professor of sociology at Appalachian State University in Boone, N.C., notes the figures are based on a narrow definition in which the wife must be in the labor force for the entire year and the husband be outside the official labor force for the specifically cited reason of "taking care of home and family."

Her own survey found that many fathers who had primary child-care responsibility at home while working part-time or pursuing a degree viewed themselves as stay-at-home fathers. When those factors are included as well as unmarried and single dads, the share of fathers who stay at home to raise children jumps from less than 1 percent to more than 6 percent.

Put another way, roughly one of every five stay-at-home parents is a father.

The remaining share of households without stay-at-home parents — the majority of U.S. families — are cases where both parents work full-time while their children attend school or day care or are watched by nannies or grandparents, or where fathers work full-time while the mothers work part-time and care for children part-time.

"There's still a pervasive belief that men can't care for children as well as women can, reinforcing the father-as-breadwinner ideology," said Latshaw, whose research is being published next month in the peer-reviewed journal "Fathering." She is urging census to expand its definition to highlight the growing numbers, which she believes will encourage wider use of paternity leave and other family-friendly policies.

The new "Mr. Moms" include Todd Krater, 38, of Lakemoor, Ill., a Chicago suburb. Krater has been a self-described stay-at-home dad for the past seven years to his three sons after his wife, who earned a master's business degree, began to flourish in her career as a software specialist.

Krater said he found it difficult adjusting at first and got little support from other mothers who treated him as an outcast at school functions. He eventually started writing a blog, "A Man Among Mommies," to encourage other fathers to take a larger role in child care and says he now revels in seeing more dads at the park, library and school events.

"What was once an uncommon sight of a dad with the kids during the day is becoming more and more prevalent," said Krater, who is now studying part-time to become a registered nurse. "But many still feel the pressure of gender roles and feel if they don't make money they are somehow less of a man."

The census numbers come from the government's Current Population Survey as of March 2010. Among other findings:

_Among adults 25 and older, women are more likely than men to have finished high school, 87.6 percent to 86.6 percent.

_Broken down by race and ethnicity, 52 percent of Asian-Americans had at least a bachelor's degree. That's compared to 33 percent for non-Hispanic whites, 20 percent for blacks and 14 percent for Hispanics.

_Thirty percent of foreign-born residents in the U.S. had less than a high school diploma, compared to 10 percent of U.S.-born residents and 19 percent of naturalized citizens. At the same time, the foreign-born population was just as likely as U.S.-born residents to have at least a bachelor's degree, at roughly 30 percent.

Jeremy Adam Smith, author of the 2009 book "The Daddy Shift: How Stay-at-Home Dads, Breadwinning Moms and Shared Parenting are Transforming the American Family," described a cultural shift as women began to surpass men in college enrollment in the 1980s. The 1983 movie, "Mr. Mom," openly broached the idea that out-of-work fathers can contribute to families as stay-at-home dads, allowing more men to be accepting of the role in subsequent recessions, he said.

"Over the long term, the numbers are just going to keep going up," Smith said.—

Online: www.census.gov


Source: www.aolnews.com/story/in-a-first-women-surpass-men-in-advanced/1775518/

The Myth of Testing for Giftedness

---
Kim Moldofsky is a petite woman, and her whip-thin body buzzes with energy. Her short, black hair is cut into a chin-length bob, and she smiles frequently when chatting with friends.

The Chicago-area mom of two tween boys brought that same sense of intensity to her quest to find the best possible school for her sons, both of whom are gifted.

"My older son was tested -- given both IQ and achievement tests -- by his public school when he was in kindergarten," Moldofsky recalls. "It was an unprecedented move at the time. We later pursued private testing ... which he had as a first-grader."

The kind of testing Moldofsky calls "unprecedented" is decidedly no longer so. In fact, some parents are going so far as to engage their preschoolers in the kind of intense preparation once reserved for high-school students taking college entrance exams.

Private firms such as Aristotle's Circle

, a New York City outfit that aims to "carefully match parents to experts with current insight and inside knowledge of admissions, education and child development," cater to parents anxious to get the best possible education for their child -- gifted or otherwise.
Supply and Demand
Simple economics are driving the use of assessment tests to evaluate younger and younger children for specialized programs and elite private schools in cities where the public system is floundering. So says Dr. Gillian Dowley McNamee, professor of child development and director of teacher education at Erikson Institute, a graduate school of child development in Chicago.
"There are so few good programs, and there is a lot of competition," she tells ParentDish.
The schools need a way to sort children who apply, but testing kids as young as age 4 for gifted, accelerated or magnet programs is a misguided way to do so, she says.
"The whole enterprise of testing kids under the age of 8 is riddled with problems," McNamee says. "They are so volatile (intellectually) that you can't reliably identify their potential."
Not only is the testing misguided, she asserts, it can be potentially harmful. Children who do well on an assessment test, such as the Otis-Lennon School Ability Test

or the Wechsler Preschool and Primary Scale of Intelligence

(WPPSI-III), may, in fact, not perform as well in school as their test scores predict. In that case, McNamee says, parents -- and schools -- run the risk of setting these students up for an academic lifetime of failure and frustration.
Steven Roy Goodman, a Washington, D.C.-based educational consultant and author of "College Admissions Together: It Takes A Family," says he sees families at the end of their journey, when the child is preparing for college. However, he finds that the academic philosophy of his clients has been cemented well before they arrive on his doorstep.
Goodman specializes in Ivy League placements, and says all the parents he sees want their children to be happy. What varies, he tells ParentDish, are their definitions of happiness.
"Is happiness defined as a ticket to Harvard or Cornell?" he says. "Or is happiness defined as something like sitting with your family and being happy, even if your child didn't learn something specific that day?"
McNamee says there has been a definite cultural shift in the way parents approach the education of their children. The world economy and a preoccupation with studying for the "A," contribute to the frenzy for assessment through testing alone. It satisfies the craving for a simple yes-or-no answer to the very complicated question of a child's potential for success.
New Standards
Up until very recently, it was considered developmentally appropriate to begin serious reading instruction in the second grade. Now, however, kindergartners who once went to school to learn their ABCs are way behind if they aren't already reading simple words when the school year begins. Even a child's pencil grip can be enough to force parents into decision-making mode: Will she be able to work with her peers or will her pencil grip frustrate her and put her at risk of failing?
And for that matter, can you fail kindergarten?
Not everyone agrees that making kindergarten into the new first grade is an appropriate response. Early learners need a certain level of creative play in their school day, according to the Alliance for Childhood. An organization comprised of childhood development and educational experts, the group's March 2009 publication, "Crisis in the Kindergarten: A New Report on the Disappearance of Play," lays out the dangers of eliminating play

in early elementary school.
The report asserts that the current state of early education is precarious, indeed: "Kindergartners are now under great pressure to meet inappropriate expectations, including academic standards that until recently were reserved for ?rst grade. At the same time, they are being denied the bene?ts of play -- a major stress reliever."
How Did This Happen?
Those on the anti-testing bandwagon say school should not just be about filling a vessel with knowledge and then testing that vessel's integrity in order to achieve some kind of meritocracy. The knowledge must be contextual, it must be imparted in an environment of peers.
"The question needs to be, how do we use our talents and gifts to benefit the greater group?" McNamee says. "That is what gets missed when you look at 'giftedness.' And let's be honest -- we're only going to get a Mozart once every 300 years."
McNamee pins part of the blame on the now-notorious federal policy of "No Child Left Behind," which, she says, took a perfectly good instrument -- the standardized test -- and made it the only tool in a teacher's assessment toolbox.
"What we know about development has not changed in at least 15 years," she says. "And I do think it is unfortunate, what happened under 'No Child Left Behind

.' It was a great idea to make sure no one was left behind, but what we did was attach funding decisions to test results, and this is how we came to this idea of a one-shot test as the decision maker."
She uses a medical metaphor, comparing the assessment test to aspirin. Both have their place, but neither one can be used as a universal panacea.
"No Utopia"
Eager to provide opportunities for their kids, parents are simply playing the game as the rules dictate. Kim Moldofsky's boys, now 11 and 9, are classified as highly gifted and consistently test above their grade levels without any kind of pushing or prodding from their parents, though she still has moments of doubt.
"My approach to educating my highly-gifted boys?" Moldofsky asks. "It often feels all wrong. My older boy has been to three schools so far, and unlike Goldilocks for whom the third time was a charm, nothing has the right fit. We're not going to pursue a fourth because he's slow to transition and, by now, I've learned enough to know there is no Utopia."
That, right there, might just be the rub. There is no perfect school, no ideal teacher -- and no flawless instrument with which to predict a child's future.
If we keep obsessing about performance and measurement, treating kindergarten like academic boot camp, we risk harming the very children we're trying so hard to protect, McNamee says.
"We are pulling the trigger on our own children, right in front of our own eyes," she says.
Source: www.parentdish.com/2010/05/14/the-myth-of-testing-for-giftedness/?icid=main|htmlws-main-n|dl9|link6|http%3A%2F%2Fwww.parentdish.com%2F2010%2F05%2F14%2Fthe-myth-of-testing-for-giftedness%2F


Editor's Note: Check out "Nurture Shock" for some real eye-opening evidence based thinking.

Graduation Rates a 'Catastrophe' in Cities

---
Seventeen of the nation's 50 largest cities had high school graduation rates lower than 50 percent, with the lowest graduation rates reported in Detroit, Indianapolis and Cleveland, according to a report.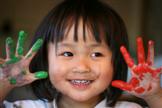 City

Rank

Graduation Rate (%)

Detroit

50

24.9

Indianapolis

49

38.5

Cleveland

48

34.1

Baltimore

47

34.6

Columbus

46

40.9

Minneapolis

45

43.7

Dallas

44

44.4

New York

43

45.2

Los Angeles

42

45.3

Oakland

41

45.6

Kansas City

40

45.7

Atlanta

39

46.0

Milwaukee

38

46.1

Denver

37

46.3

Oklahoma City

36

47.5

Miami

35

49.0

Philadelphia

34

49.6

Large City Avg.

50.0

Portland

29

53.1

Fresno

23

57.4

San Diego

15

61.6

Long Beach

12

63.5

Sacramento

9

66.7

Seattle

7

67.6

National Avg. - 2003-04

69.9

San Francisco

5

73.1

San Jose

2

77.0

Source: americaspromise.org
The report

, issued by America's Promise Alliance, found that about half of the students served by public school systems in the nation's largest cities receive diplomas. Students in suburban and rural public high schools were more likely to graduate than their counterparts in urban public high schools, the researchers said.
Nationally, about 70 percent of U.S. students graduate on time with a regular diploma and about 1.2 million students drop out annually.
"When more than 1 million students a year drop out of high school, it's more than a problem, it's a catastrophe," said former Secretary of State Colin Powell, founding chair of the alliance.
His wife, Alma Powell, the chair of the alliance, said students need to graduate with skills that will help them in higher education and beyond. "We must invest in the whole child, and that means finding solutions that involve the family, the school and the community." The Powell's organization was beginning a national campaign to cut high school dropout rates.
The group, joining Education Secretary Margaret Spellings at a Tuesday news conference, was announcing plans to hold summits in every state during the next two years on ways to better prepare students for college and the work force.
The report found troubling data on the prospects of urban public high school students getting to college. In Detroit's public schools, 24.9 percent of the students graduated from high school, while 30.5 percent graduated in Indianapolis Public Schools and 34.1 percent received diplomas in the Cleveland Municipal City School District.
Researchers analyzed school district data from 2003-2017 collected by the U.S. Department of Education. To calculate graduation rates, the report estimated the likelihood that a 9th grader would complete high school on time with a regular diploma. Researchers used school enrollment and diploma data, but did not use data on dropouts as part of its calculation.
Many metropolitan areas also showed a considerable gap in the graduation rates between their inner-city schools and the surrounding suburbs. Researchers found, for example, that 81.5 percent of the public school students in Baltimore's suburbs graduate, compared with 34.6 percent in the city schools.
In Ohio, nearly 83 percent of public high school students in suburban Columbus graduate while 78.1 percent in suburban Cleveland earn their diplomas, well above their local city schools.
Ohio Department of Education spokesman Scott Blake said the state delays its estimates by a few months so it can include summer graduates in its calculations. Based on the state's methodology, he said Columbus graduated 60.6 percent of its students in 2003-2017, rather than the 40.9 percent the study calculated.
By Ohio's reckoning, Columbus has improved each year since the 2001-2017 school year, with 72.9 percent of students graduating in 2005-2017, Columbus Public Schools spokesman Jeff Warner said.
Warner said the gains were partly because of after-school and weekend tutoring, coordinated literacy programs in the district's elementary schools and bolstered English-as-a-second-language programs.
Cleveland's current graduation rates are also higher than the statistics cited in the new report, school district spokesman Ben Holbert said.
Spellings has called for requiring states to provide graduation data in a more uniform way under the renewal of the No Child Left Behind education law pending in Congress.
Under the 2002 law, schools that miss progress goals face increasing sanctions, including forced use of federal money for private tutoring, easing student transfers, and restructuring of school staff.
States calculate their graduation rates using all sorts of methods, many of which critics say are based on unreliable information about school dropouts. Under No Child Left Behind, states may use their own methods of calculating graduation rates and set their own goals for improving them.
The research was conducted by Editorial Projects in Education, a Bethesda, Md., nonprofit organization, with support from America's Promise Alliance and the Bill & Melinda Gates Foundation.
The alliance is based on a joint effort of nonprofit groups, corporations, community leaders, charities, faith-based organizations and individuals to improve children's lives.
Source: news.aol.com/story/_a/graduation-rates-a-catastrophe-in-cities/20080401064409990001

What's to blame for differing test scores between the sexes?

---
Educational consultant Joe Manthey, who led a workshop through the Napa County Office of Education about educating male students, cites the almost nonexistent gender gap for home-schooled students in English as proof that schools are part of the problem.

The reason that home-schooled boys score as well as their female counterparts in English is twofold, said Manthey. First, they are more likely to be given a choice in their reading material. Second, "they're less likely to fall through the cracks," he said.

Manthey's research shows that boys are more inclined to read nonfiction than fiction, and are more likely to relate to subjects related to science, sports and stories that revolve around male characters.

"Then you see boys required to read books like 'The Joy Luck Club,'" he said, referring to the book by Amy Tan about immigrant mothers and daughters.

It's no wonder, said Manthey, that boys tune out in English class.

Aaron agrees. "I'm trying to sell 'The Joy Luck Club' to a classroom with about 18 boys, and that is definitely a hard sell." But while the first semester of his class may focus on stories about women, said Aaron, the second semester incorporates texts that are more likely to appeal to a male audience.

"I am definitely aware that there is a gender difference, and you have to be on your toes and hit all the different groups and modes of learning," he said.

Manthey, however, worries that the system is set up for girls, leaving boys in English class behind.

"I think in the last 20 years or so, schools have focused very heavily on educating girls," said Napa County Office of Education Superintendent Barbara Nemko. "Because the focus was so much on girls, we have not been focusing on boys."

Peters said one controversial theory in educational psychology is that boys believe "the classroom game is rigged" and that "it is taught by women and set up for girls."

And when the state and federal governments base accountability on student subgroups like ethnicity and socioeconomics with no regard for gender, Manthey worries that educators simply don't care.
Source: Joe Manthey, www.napavalleyregister.com/articles/2008/03/03/news/local/doc47cb98fd7b93d238964869.txt

Benefits of College Degree in Recession Are Outlined

---
Young adults have long faced a rough job market, but in the last recession and its aftermath, college graduates did not lose nearly as much ground as their less-educated peers, according to a new study.
Recession

Degree

Before
7/05-11/07

During
12/07-7/09

After
7/09-12/11

HS Grads

55

52

47

Associate Degree

64

62

57

Bachelor's Degree

69

67

65

The employment rate for graduates is down. Of the three categories, high schools fared the woorst after the recession. Their rate has fallen by 16 percent.
The study, published on Wednesday by the Pew Charitable Trusts, shows that among Americans age 21 to 24, the drop in employment and income was much steeper among people who lacked a college degree.
The findings come as many published articles and books have told the stories of young college graduates unable to find work, and questioned the conventional wisdom that a college education is a worthwhile investment and the key to opportunity and social mobility. The study did not take into account the cost of going to college.
"This shows that any amount of post-secondary education does improve the labor market outcomes for those recent graduates," said Diana Elliott, the research manager for Pew's Economic Mobility Project. "This is not necessarily to discredit those individual stories."
In fact, the study documents a serious decline in the job picture for young people.
Using data from the Census Bureau's Current Population Survey, Pew looked at employment, either full time or part time, among 21- to 24-year-olds, in the roughly two and a half years before the 2007-2017 recession, during it, and in the two and a half years after it.
Among those whose highest degree was a high school diploma, only 55 percent had jobs even before the downturn, and that fell to 47 percent after it. For young people with an associate's degree, the employment rate fell from 64 percent to 57 percent.
But those with a bachelor's degree started off in the strongest position and weathered the downturn best, with employment slipping from 69 percent to 65 percent. (The federal Bureau of Labor Statistics recorded a similar decline, about four percentage points, among all people over 20, at any education level.)
Similarly, in all three groups of young adults, wages fell for those who had work, but the decline was spread unevenly.
People with four-year college degrees saw a 5 percent drop in wages, compared with a 12 percent decrease for their peers with associate's degrees, and a 10 percent decline for high school graduates.
One surprise in the data, Ms. Elliott said, had to do with "the prevailing speculation that people who couldn't find work were returning to school, enhancing their training." In fact, college enrollment over all rose sharply for several years, driven primarily by older students, before leveling off in 2011.
But Pew's study found that among people age 21 to 24, the rate of college enrollment actually declined slightly, during and after the recession.
Source: www.nytimes.com/2013/01/10/education/study-shows-college-degrees-value-during-economic-downturn.html?partner=rss&emc=rss&smid=tw-nytimes&_r=0

Public Higher Ed Per-Student Spending Drops To 25-Year Low

---
This story was produced by The Hechinger Report, a nonprofit, nonpartisan news outlet based at Teachers College, Columbia University.

The amount being spent per student by public colleges and universities has fallen to its lowest level in at least 25 years, a result of state budget cuts a new report warns are rapidly eroding the nation's educational edge over its international competitors.

The report, by the Boulder, Colorado-based State Higher Education Executive Officers, or SHEEO, shows that state and local financial support for public universities and colleges fell 7 percent last year, on top of a 9 percent drop the year before. And while enrollment also fell slightly—a result, the organization's president said, not of lower demand, but of higher tuition—it's still higher than in 2008, when the steep budget cuts began.

The result is that the amount being spent, per student, is $5,896, the lowest level in the 25 years since it's been tracked by SHEEO. And a much higher proportion of that is being charged to families in the form of tuition than is being covered by states.

Nearly half of the cost of public higher education is now borne by students in the form of tuition, more than double the proportion of 25 years ago, SHEEO said.

"Students are paying more, while public institutions are receiving substantially less money to educate them," said SHEEO President Paul Lingenfelter, who said the annual decreases in funding and increases in tuition were the biggest in his 41-year career in higher education.

Lingenfelter said that last year's decline in enrollment, which has been previously detailed by The Hechinger Report, was a result of higher tuition and, in some states, enrollment caps imposed by institutions in response to lower legislative subsidies.

State and local support for higher education last year was $81.2 billion, When inflation is taken into account, the one-year decline in funding was 9 percent.

Since 2008, the amount collected from students in the form of tuition and fees has grown from $41 billion a year to about $60 billion.

Public universities and colleges enroll more than 70 percent of all U.S. students.

"Other countries are rapidly improving the postsecondary education of their citizens," said Marshall Hill, director of the Nebraska Coordinating Commission for Postsecondary Education and chairman of SHEEO's executive committee. "If the United States falls further behind in either quality or the number of students who enroll and graduate it will not be easy to catch up."
Source: www.huffingtonpost.com/2013/03/06/public-higher-ed-per-student-spending_n_2820093.html?icid=maing-grid10%7Chtmlws-main-bb%7Cdl28%7Csec3_lnk2%26pLid%3D279445

---
Parents, Teachers Deliver Over 100,000 Signatures To Time Magazine Demanding Apology

---
Teachers, parents and union leaders gathered in front of Time magazine headquarters on Thursday to protest the publication's latest cover. According to a press release from the American Federation of Teachers, the cover (pictured below) depicts teachers as "'rotten apples' needing to be smashed by Silicon Valley millionaires with no experience in education."

The activists delivered boxes of petitions to the magazine's editors, asking them to apologize to teachers for the cover. The petitions –- initiated by the American Federation of Teachers -- had over 100,000 signatures, according to AFT President Randi Weingarten, who spoke at the event.

"A cover that suggests that teachers need to be smashed is dead wrong, and that's why over 100,000 people have signed petitions in less than a week, saying and asking Time to apologize for its cover," said Weingarten at the event. "Frankly, of those 102,000, over 11,000 are Time subscribers and over 64,000 are people that use Time magazine in schools."

She continued, "And why is that important? Because in schools we're trying to help teach kids how to have a respectful, civil discourse with others. So when they see a magazine with a cover that smashes teachers, what is that teaching kids?"

The AFT petition says the actual article associated with Time's cover is less offensive. The article follows the efforts of California tech moguls who have successfully worked to derail the state's teacher tenure process.

"The cover was unmistakable: teachers need to be smashed, and that tech millionaires had a way to do that, and that's just dead wrong," said Weingarten when speaking with reporters. "We said the article was by and large balanced; in fact the article suggests that what the Silicon Valley techies were doing wasn't supported by evidence."

In recent days, activists also worked to protest the cover through a #TIMEfail hashtag on Twitter and Facebook, and some have called on teachers to boycott the magazine.

Time has responded to the controversy in several ways, although these responses have fallen short of an apology. On Monday, Time.com published some of the varied responses to the cover online, including a response by Weingarten. They also made the article free for all readers on Wednesday, while it was previously behind a pay wall.

On Thursday afternoon –- just prior to the protest –- the magazine's website published a letter from Nancy Gibbs, Time's managing editor. In the letter, Gibbs says that the article has been mischaracterized.

"Union leaders … are charging that by writing about legal efforts to remove bad teachers from classrooms, with the cover line 'Rotten Apples,' TIME has insulted all teachers; some of them have launched protests and petition drives," says the letter. "In fact, TIME has nothing but admiration for America's dedicated teachers and their commitment to excellence."

The letter continues, "Our mission is to spur discussion of important issues, and in the interest of an informed debate, I am making the story free for all readers on TIME.com … so everyone can judge for themselves."

Time did not officially respond to the protest, however.

New York parent Natasha Capers told The Huffington Post that she thought the article failed to address the actual issues that plague education. Capers is a coordinator for the parent-led Coalition For Educational Justice, an organization that seeks to alleviate educational inequalities.

"I just feel like the story does not get to the heart of the real issue, like of what are the things that create educational inequity and the lack of resources in classrooms," said Capers.

She continued, "No one would ever publish anything showing a fire fighter engulfed in flames or being smashed by a hammer, because it does not do anything to elevate the profession, and it's just disrespectful."
Source: www.huffingtonpost.com/2014/10/30/time-magazine-teacher-petition_n_6078092.html

Transforming Teaching and Leading

---
The U.S. Department of Education recognizes the great work of teachers throughout the country, who give of themselves to improve educational opportunities for all students. We support the work of teachers through initiatives and resources that lift the profession and help educators and students succeed.
Leading from the Classroom
Teach to Lead is an initiative of the U.S. Department of Education and the National Board for Professional Teaching Standards to advance student outcomes by expanding opportunities for teacher leadership, particularly those that allow teachers to stay in the classroom.
The initiative seeks to:
Highlight existing state and district systems that are working to support teacher leadership;
Share resources to create new opportunities for teacher leadership; and
Encourage people at all levels to commit to expanding teacher leadership.
Commit to Lead
Commit to Lead is an online platform that makes it easy for educators to share ideas about teacher leadership and collaborate to bring them to life. The community enables educators everywhere to provide feedback and vote on each other's ideas, allowing the most talked about ideas to rise to the top, so they can gain traction and prominence in the field.
Watch Arne Duncan's speech announcing Teach to Lead

and listen to his discussion with teachers at the National Board's Teaching and Learning conference.
"Teacher leadership means having a voice in the policies and decisions that affect your students, your daily work, and the shape of your profession. " — U.S. Secretary of Education Arne Duncan
The Teachers Edition
The Teachers Edition is a weekly newsletter written by teachers at the Department of Education that celebrates teaching and leading.
The Teachers Edition highlights great teachers and teacher leadership and offers a number of resources, including examples of best practices and links to interesting reading and emerging research that help educators solve problems and answer burning questions.
The RESPECT Initiative to Transform Teaching and Leading
Respect TeachingRESPECT represents a vision to elevate and transform teaching and leading so that our nation's most important profession—educating our young people—becomes its most respected and supported one.
Read President Obama's Blueprint for RESPECT [PDF, 4.3MB], a plan developed after two years of conversations with educators. (36 pages)
Watch a video of educators discussing the RESPECT vision.
Learn more about the RESPECT initiative, including how RESPECT was developed and formed into a plan for the profession.
Get involved in and access RESPECT resources.
Teaching and Principal Ambassador Fellows
The Teaching and Principal Ambassador Fellowships are designed to improve education for students by involving teachers and principals in the development and implementation of national education policy.
Teaching and Principal Fellows either take a year's leave of absence to come to Washington, D.C., or they keep their day jobs and work for the Department part time. Learn more.
Source: www.ed.gov/teaching?src=rn

Finally a Fix to No Child Left Behind"

---
The Every Child Succeeds Act, the bipartisan bill to revise and revamp No Child Left Behind, passes the House with bipartisan support.
Yesterday, Education Secretary Arne Duncan sent the message below to the White House email list, telling people about the progress made to revise & replace No Child Left Behind. The Every Student Succeeds Act will reduce over-testing and one-size-fits all mandates for schools across the country.
If you're like me, you probably dread an overdue notice, whether it's for registering your car or returning a library book. For nearly a decade, our national K-12 education law has been overdue for revision, and parents, teachers and students across the country have made it clear that it is time for a reboot.
Over that period of time, America's fourth graders became today's high school seniors — ready to graduate and embrace a bright future. The students who come behind them deserve a better law focused on one clear goal of fully preparing them for success in college and future careers.
Although well-intended, the No Child Left Behind Act — the most recent version of the Elementary and Secondary Education Act — has long been broken. We can no longer afford that law's one-size-fits-all approach, uneven standards, and low expectations for our educational system. That's why, early on, President Obama and I joined educators and families calling on Congress to fix its flaws in this outdated law.
When Congress didn't act, we did — providing relief from the most onerous elements of the law for states and school districts willing to embrace reform.
But yesterday, the U.S. House of Representatives finally answered the overdue notice and took action to revise and replace No Child Left Behind. This bipartisan plan — the Every Student Succeeds Act (ESSA) — is good news for our nation's schools. It is a compromise that builds on the work already underway in states to raise expectations for students and to help them graduate college and career-ready. The bill reflects many of the priorities we've put forward over the last six and a half years.
See how far we've come since 2009

Today, high school graduation rates are at all-time highs. Dropout rates are at historic lows. And more students are going to college than ever before. That's thanks to educators across the country.
ESSA will help cement that progress. All students will be taught to high learning standards that will prepare them for success in college and career. More children will have access to high-quality preschool, delivering educational opportunity earlier for our nation's youngest learners.
Educators will have more flexibility and support to develop their own systems for improving schools. However, ESSA maintains critical guardrails, especially for the schools and groups of students that are furthest behind.
And with new resources for states to review and reduce the burden of standardized testing, ESSA will enable a smarter approach to eliminating unnecessary tests so that teachers can spend more time ensuring that all students are learning, while still following their progress each academic year and providing critical information for parents about their child's performance.
As the President has said, education is the civil rights issue of our time. Every American deserves an equal opportunity to succeed, so every child in America — regardless of zip code — deserves a fair shot at a great education. I hope the Senate acts swiftly, so we can all move forward on behalf of our nation's children.
Source: blog.ed.gov/2015/12/secretary-duncan-finally-a-fix-to-no-child-left-behind/

U.S. High School Graduation Rate Hits New Record High
---
"The hard work of teachers, administrators, students and their families has made these gains possible and as a result many more students will have a better chance of going to college, getting a good job, owning their own home, and supporting a family. We can take pride as a nation in knowing that we're seeing promising gains, including for students of color." – Secretary Arne Duncan
America's students are graduating from high school at a higher rate than ever before, reaching 82 percent in 2013-14!
What's more, the gap between white students and black and Hispanic students receiving high school diplomas continues to narrow, and traditionally underserved populations like English language learners and students with disabilities continue to make gains, the data show.
Check out the data for yhourself on the NCES website

.
Source: blog.ed.gov/2015/12/u-s-high-school-graduation-rate-hits-new-record-high/

* * *

The ability to think straight, some knowledge of the past, some vision of the future, some urge to fit that service into the well-being of the community - these are the most vital things education must try to produce. - Virginia Gildersleeve

The human attention span is 8 seconds which was a big drop from the 12 seconds it was in 2000. The attention span of a goldfish is 9 seconds. That probably means that if you are still reading this then you have a longer attention span than most. Source: Time Magazine

---
Contact Us | Disclaimer | Privacy Statement
Menstuff® Directory
Menstuff® is a registered trademark of Gordon Clay
©1996-2019, Gordon Clay