Early Morning Prep in the Pits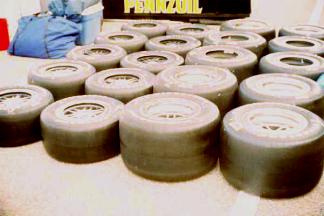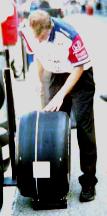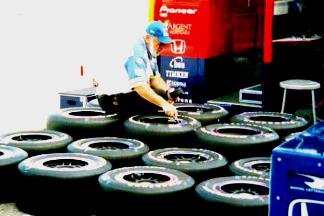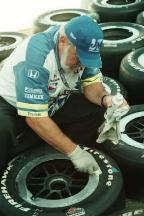 Most of the early morning prep takes place in the garage. But part of the crew are getting five sets of tires ready in the pits - checking air pressure, checking diameter readings, and shining up the wheels.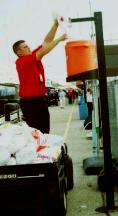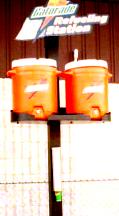 And, of course, the GatorAide crew is up early filling the refueling stations with ice.
1.

2.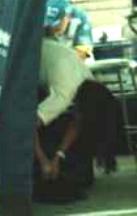 3.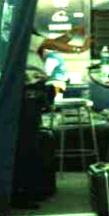 Exercises, exercises, we must do our exercises. Danica does her stretches in the pit just before getting into the race car. She has to hide out from all of the fans waiting for her to sign things that they can sell on E-Bay. See if you can make out what stretches she is doing in 1, 2, and 3.
1.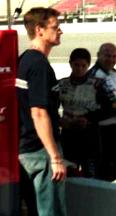 2.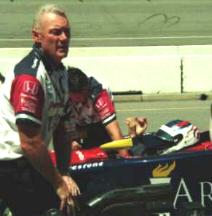 1. Her fiance is on hand to lend moral support as she gets suited up in the background for practice. 2. Danica talks with her crew chief preparing to go out for her first practice session.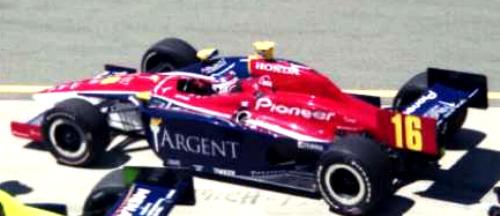 And she's off. Danica leaving the pits during qualifying.

1.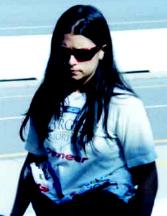 2.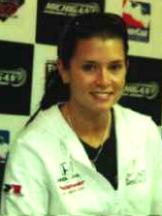 1. A concerned Danica following the first practice session. 2. Press Conference: Danica answers questions from WomenInRacing.org