LATEST

Bio
Results
Related Issue: Women Racers Directory, Women in Racing, Women Racers, More Women in Racing, Race Schedules, Notable Women
Contact: E-Mail | web site


|

|

|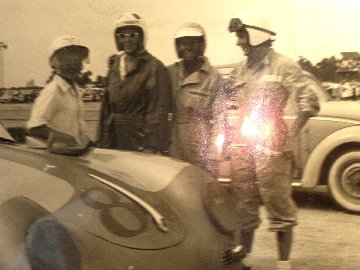 Nedra Ware, Audrey Saffel, Smokey Drolet, Unknown - Dothan, Alanama in the 50's.
Audrey and Smokey raced alot.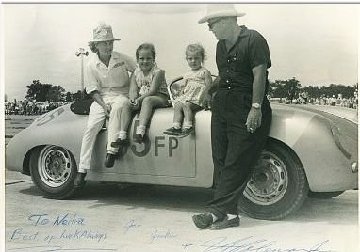 Nedra Ware/Jesse Coleman flag starter and his girls.
I got to drive Lee Petty's car at the 1st Daytona in 59. He had to put me in the car in the infield because women were not allowed in the pits.
I raced at the little 6hr Sebring twice also once in Siata and once in 544 volvo, (ugh) Most races I drove Porsche 1600 Super or Carrera
My pics are on Atlast F1 web under scca racing in fla 50s/60s after the roy schecter pics under my name.
Willem Oosthoek, auto history writer, is doing a book on SCCA racing in the South during the 50s/60s.
SCCA in 50's and 60's. Courtland, AL, Dunellon, FL, Nassau Bahamas, FL, and Pierce, FL. She now lives in Los Angeles.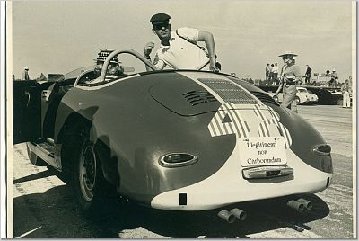 My mechanics that had worked for Briggs Cunningham made this license plate for me in latin
"Don't let the bastards run you down"

* * *

---
WomenInRacing.org | Contact Us
©1996-2019 by Gordon Clay