"If man did not work...these worlds would perish." Bhagavad-Gita
Menstuff® has compiled information on the issue of work. The photos above are from left to right by Robert Mottar, Homer Page, Homer Page, Wayne Miller, Allan Grant, Waleter Sanders, Steinheimer, August Sander and Arthur Lavine from The Family of Man.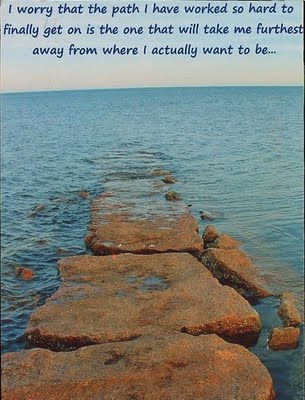 Source: Postsecret.com
Jobs
Dangerous jobs
Killer Jobs - 2014
Workplace safety: It's a guy thing
The Traveling Man's Eating Plan
How To Find Your Way Home
Social Security
Behind Closed Doors - Bankruptcy
World Poverty
Economic Parity - Almost
Getting Students College- or Career-Ready
States Push Forward to Strengthen Career Readiness
Employers Are Integral to Career-Tech Programs
The Essential Guide to Measuring Student Learning
Wage Gap
Another Equal Pay Day? Really?
Females in Classrooms
Work Ethic and Vacation Days
Work More, Learn Less = Out of Work Younger
Work-Related Aviation Fatalities
Unemployment
Recessions
Retirement
Which Job for You?
Bullshit Bingo
Importance of good Credit
1 in 4 Spouses Is Willing to Cheat ... Financially
5 Things SpongeBob SquarePants Can Teach You About Business
This is what it looks like when you're part of the working poor
Newsbytes
- Latest news
Books and the related topic of Transition.

Workplace safety: It's a guy thing By Donna Laframboise

---
During the past two months, in Alberta alone, industrial accidents have claimed the lives of nine people. Among the dead is a 22-year-old killed in an explosives accident, a 29-year-old crushed to death by a truck, a 31-year-old involved in a welding torch fire, a 41-year-old killed when an air-powered grinder malfunctioned and a 59-year-old painter who fell from a scaffold.

In addition to going to their graves far too early, these victims all had something else in common: Every one of them was male. Indeed, 96% of the approximately 760 of people killed on the job in Canada each year are men. Workplace safety is, overwhelmingly, a men's issue because our most dangerous jobs continue to be performed primarily by one half of the population.

But our society apparently believes gender is important only if the numbers show women being victimized disproportionately. Otherwise, gender breakdowns hardly seem worth mentioning -- and certainly not worth dwelling on.

Last Friday, organizations across the country observed the annual Day of Mourning for those killed or injured on the job. At emotional ceremonies, ordinary people took a few moments to remember workers killed in accidents both large and small -- in mines, in the pulp and paper industry, on oil rigs and on farms.

But even though about 10 times as many people die in industrial accidents each year as are killed by domestic violence, the day attracted scant media attention (according to the Canadian Centre for Justice Statistics, 70 spouses killed their wives or husbands in 1998).

Many news outlets -- including the National Post -- ignored it altogether. Moreover, not one of 10 articles that did appear in Canadian newspapers breathed a word about gender.

Such indifference is no isolated event. While researching workplace fatalities a few years ago, I combed through more than 60 pages of a Statistics Canada publication devoted to workplace injuries searching for a gender breakdown of work-related deaths.

Published in late 1994, this book lists the number of fatalities by industry and province only. (Non-fatal injury data does include a gender breakdown -- indicating roughly three out of four workplace injuries were experienced by men in 1991-1993).

Nowhere, in either the extensive graphs or text, does this publication -- produced by an office known for examining every imaginable activity, including housework, from a gender perspective -- mention how many of the dead were male. The 96% figure was tracked down through a series of telephone calls.

(In the United States, by contrast, a 1993 document published by the National Institute for Occupational Safety and Health declares that the fatality rate for males is "12 times higher than for females" and that "males accounted for 94% of the fatal occupational injuries reported.")

Yesterday, after placing fresh calls to Statistics Canada (which stopped publishing occupational injury and death data altogether in 1995), I was advised to contact the Association of Worker Compensation Boards of Canada, based in Mississauga, Ont.

While that organization has the total number of workplace fatalities for the past five years at its fingertips, and sells a book that classifies non-fatal workplace injuries according to body part, province, age, industry and occupation, it too is bizarrely uninterested in breaking down workplace fatalities according to gender. Such data, I was told, aren't readily available.

In order to gain access to these numbers I'd have to fill out a form on the organization's Web site, agree to pay a $60-per-hour search fee, and wait -- the person who conducts the searches wasn't in yesterday.

Since someone else had already gone through this process for occupational deaths in the 15-24 age category, the organization was able to tell me that 54 young men versus three young women lost their lives on the job in 1998.

Having been trained, via an undergraduate degree in women's studies, to believe that looking at issues according to how they affect men and women differently can help one understand the world better, I certainly wasn't warned that data documenting men's distadvantages would be difficult to access.

But for all our certainty -- within the media and beyond -- that it's women who are hard done by, an unending stream of stories about the challenges that middle-class women encounter in the workplace continue to get written.

Working-class men, on the other hand, are literally dying for a living -- while few people even notice.


Killer Jobs - 2014

---
The Bureau of Labor Statistics (BLS) has come out with the latest (2014) statistics on the 15 most dangerous jobs. The Forbes website summarizes the data, including an annotated photo gallery. (Editor's note: Not included are active-duty military, especially in theaters of command in the world.)
And in a stunning turn-around, the jobs are held mostly by women!
Just kidding.
It's good to remember that everyone - even us men in less hazardous jobs - owes a debt of gratitude to those (mostly) men who are putting their lives on the line to feed us, house us, transport us, clean up after us, and install power lines.
The 15 Deadliest Jobs In America
While workplace hazard coverage often details the dangers of sitting at a computer for hours each day, none of the most dangerous jobs in America take place inside an office.
Thousands of workers across the U.S. die from injuries inflicted on the job each year. According to the Bureau of Labor Statistics (BLS) National Census of Fatal Occupational Injuries, 4,679 workers died of fatal work injuries in 2014, a rate of 3.3 workers per 100,000 full-time employees.
The data, released earlier this month, offers a preliminary look at workplace fatalities last year. Final data is expected to be published in the spring of 2016. In previous years, finalized statistics have demonstrated slightly higher rates, averaging an increase of 173 instances each year, ranging from 84 to 245.
The job with the highest fatality rate in 2014? Loggers, yet again. These workers, who harvest and transport timber for processing, often work in dangerous conditions and exposed to the elements, and usually earn annual wages in the mid-$30,000 range. This is the third year loggers, with a fatality rate of 109.5 workers per 100,000 full-time equivalent employees, have topped this list.
Fishers also maintain their rank for the third year running, coming in as the job with the second highest fatality rate. Fishermen and women, who, according to the BLS "catch and trap various types of marine life" to be used as food, feed, and bait, lost their lives at a rate of 80.8 workers per 100,000 full-time employees, in a job that tends to pay in the mid-$30,000 to low-$40,000 range.
Aircraft pilots and flight engineers come in fifth, with a fatality rate of 63.2 deaths per 100,000 full-time employees. Though this remains one of the occupations with the highest fatality rate year after year, nearly 76,000 Americans currently count themselves among this field, which pays a mean annual wage of $131,760.
The greatest number of workplace fatalities in 2014 were caused by transportation accidents, which account for 40% of work-related deaths. Deaths due to workplace violence decreased slightly; workplace homicide numbers remained steady while there was a dip in workplace suicides since 2013. Female workplace homicide victims were most likely to be attacked by a relative or partner, while workplace homicides involving male victims were usually related to robberies. "Fatal falls, slips, and trips," meanwhile, were up about 10%.
Fatalities among protective service occupations dropped 15% last year, to 211, due largely to a hefty decline in fatalities among firefighter and first-line supervisors of fire fighting and prevention workers, which dropped 51%. Despite overall good news within this group of occupations, fatalities among police officers and first-line supervisors of police and detectives increased significantly–17%–to 103 in 2014.
Deaths among workers aged 55 and older increased 9% in 2014, totaling 1,621 which, the summary notes, is "the highest annual total since the inception of the fatality census in 1992."
Foreign-born workers accounted for 827 workplace fatalities in 2014. The greatest percentage of these workers, roughly 40, hailed from Mexico, though the group included individuals from 80 countries.
No. 1 Logging Workers
BLS definition: Logging workers harvest thousands of acres of forests each year. The timber they harvest provides the raw material for many consumer goods and industrial products. 2014 fatalities: 109.5
Data via the Bureau of Labor Statistics. Fatalities per 100,000 full-time equivalent workers.
No. 2 Fishers and Related Fishing Workers
BLS definition: Fishers and related fishing workers catch and trap various types of marine life. The fish they catch are for human food, animal feed, bait, and other uses. 2014 fatalities: 80.8
No. 3 Other Extraction Workers
BLS definition: All extraction workers not listed separately. 2014 fatalities: 51.9
No. 4 Roofers
BLS definition: Roofers repair and install the roofs of buildings using a variety of materials, including shingles, asphalt, and metal. 2014 fatalities: 46.2
No. 5 Aircraft Pilots and Flight Engineers
BLS definition: Pilot and navigate the flight of fixed-wing, multi-engine aircraft, usually on scheduled air carrier routes, for the transport of passengers and cargo. Requires Federal Air Transport certificate and rating for specific aircraft type used. Includes regional, National, and international airline pilots and flight instructors of airline pilots. 2014 fatalities: 63.2
No. 6 Refuse and Recyclable Material Collectors
BLS definition: Collect and dump refuse or recyclable materials from containers into truck. May drive truck. 2014 fatalities: 35.8
No. 7 Farmers, Ranchers, and Other Agricultural Managers
BLS definition: Farmers, ranchers, and other agricultural managers run establishments that produce crops, livestock, and dairy products. 2014 fatalities: 26
No. 8 Structural Iron and Steel Workers
BLS definition: Structural iron and steel workers install iron or steel beams, girders, and columns to form buildings, bridges, and other structures. They are commonly referred to as ironworkers. 2014 fatalities: 25.2
No. 9 Farming, Fishing, and Forestry Occupations
BLS defition: This major group comprises the followingoccupations: First-Line Supervisors of Farming, Fishing, and Forestry Workers ;Agricultural Inspectors ; Animal Breeders ; Graders and Sorters, AgriculturalProducts ; Agricultural Equipment Operators ; Farmworkers and Laborers, Crop,Nursery, and Greenhouse ; Farmworkers, Farm, Ranch, and Aquacultural Animals ;Agricultural Workers, All Other ;Fishers and Related Fishing Workers ; Forestand Conservation Workers ; Fallers ; Logging Equipment Operators ; Log Gradersand Scalers ; Logging Workers, All Other 2014 fatalities: 24.1
No. 10 Driver/Sales Workers and Truck Drivers
BLS Definition: Delivery truck drivers and driver/sales workers pick up, transport, and drop off packages and small shipments within a local region or urban area. They drive trucks with a gross vehicle weight (GVW)—the combined weight of the vehicle, passengers, and cargo—of 26,000 pounds or less. Most of the time, delivery truck drivers transport merchandise from a distribution center to businesses and households. 2014 fatalities: 23.4
No. 11 Electrical Power-Line Installers and Repairers
BLS definition: Line installers and repairers (also known as line workers) install or repair electrical power systems and telecommunications cables, including fiber optics. 2014 fatalities: 19.2
No. 12 Miscellaneous Agricultural Workers
BLS definition: This broad occupation includes the following four detailedoccupations: Agricultural Equipment Operators; Farmworkers and Laborers, Crop,Nursery, and Greenhouse; Farmworkers, Farm, Ranch, and Aquacultural Animals; AgriculturalWorkers, All Other 2014 fatalities: 18.2
No. 13 First-Line Supervisors of Construction Trades and Extraction Workers
BLS definition: Directly supervise and coordinate activities of construction or extraction workers. 2014 fatalities: 17.9
No. 14 Taxi Drivers and Chauffeurs
BLS definition: Taxi drivers and chauffeurs drive people to and from the places they need to go, such as airports, homes, shopping centers, and workplaces. They must know their way around a city in order to take both residents and visitors to their destinations. 2014 fatalities: 17.2
No. 15 Construction Laborers
BLS definition: Construction laborers and helpers perform many basic tasks that require physical labor on construction sites. 2014 fatalities: 16.8
Source: www.forbes.com/sites/kathryndill/2015/09/23/the-15-deadliest-jobs-in-america/

---
October 12, 1999 is the day the world is expected to reach 6 billion people, almost 5 billion are in the Third World. About 3 billion live on less than $2 per day, 1.3 billion live on less than $1. The direst poverty is in Africa, home of the world's 10 poorest countries, according to the UN report, The Progress of Nations. The 10 (with their annual gross national product per capita) are: Mozambique $80, Eritrea and Ethiopia $100, Somalia, Congo Democratic Republic and Tanzania $120, Burundi $160, Malawi $170, and Rwanda and Sierra Leone at $180.

---
According to Susan Faludi, author of Backlash: The Undeclared War Against American Women, the eighties were the backlash decade, in which men successfully retracted many of the gains wrested from them in preceding decades. The view, inconveniently, does not square with the facts.

Surveying several reports by women economists on women's gains in the 1980's, the New York Times business writer Sylvia Nasar rejected Faludi's thesis. She pointed to masses of empirical data showing that "Far from losing ground, women gained more in the 1980s than in the entire postwar era before that. And almost as much as between 1890 and 1990." Today more than ever, economic position is a function of education. In 1970, 41 percent of college students were women, in 1979, 50 percent were women and in 1992, 55 percent were women. In 1970, 5 percent of law degrees were granted to women. By 1991, it was 43 percent and has since gone up. In 1970, women earned 8 percent of medical degrees. By 1991 it was 36 percent. The giant strides in education are reflected in accelerated progress in the professions and business. Younger women, The Times says, "now earn 80 cents for every dollar earned by men of the same age, up from 69 cents in 1980.

What of the remaining gap between male and female earnings? Serious economics scholars who are trained to interpret these data (including many eminent female economists) point out that most of the differences in earnings reflect such prosaic matters as shorter work weeks and lesser workplace experience. For example, the average work week for for full-time, year-round females is shorter than for males. When economists compare men's and women's hourly earnings instead of yearly earnings, the wage gap narrows even more. June O'Neills "Why the Gender Gap in Wages Narrowed in the 1980's", Journal of Labor Economics 11, No 1 (January, 1993) reports that females who were currently working full-time and year-around had, on average, one-quarter fewer years of work experience than comparable males. And, the experience gap is particularly important in explaining the earnings gap between older women and men than that for younger workers (67 cents for ages 55-64 vs 82 cents for ages 25-34). For older women, the experience gap is wider than one-quarter and adds up over time to a sizable gap in years of experience and an even wider gap in hours of experience. These data are important in understanding the oft-cited claim of a "glass ceiling" for women. Promotion in high-powered professional jobs often goes to those who have put in long hours in evenings and on weekends.

---
From the Congressional Quarterly by Diane Ravitch, a senior research scholar at New York University. "Those who claim gender bias in the school purposefully ignore the remarkable changes that have occurred over the past generation. In 1970, women accounted for only 42% of college students in the US and fewer than 10% of degrees in law and medicine were awarded to women. Gender inequality, in education and society, was pervasive and triumphant.

Today, women are 55% of all undergraduates and they are 59 percent of all master's degree candidates. Women are nearly 50% of the enrollment in American law and medical schools. In fact, women now constitute the majority of all graduate and professional students in American higher education.

The claim that girls and women are burdened by low self-esteem is demonstrably untrue. Surveys conducted by the U.S. Department of Education demonstrate thata girls and young women have higher aspirations than their male counterparts.

Eight-grade girls are twice as likely as eighth-grade boys to aspire to a professional, business or managerial career. Twelfth-grade girls are more likely to aspire to get a college or graduate degree than 12th grade-boys.

Another unfortunate consequence of the gender bias myth is that girls' schools and women's colleges (like Mills College) have decided to capitalize on it and to advertise themselves as sanctuaries from male oppression. This is unworthy of them and leaves them open to the possibility that their reason for being will cease to exist when the claims of gender bias cease or prove unfounded.

There is a powerful case to be made for single-sex education, and it has nothing to do with cries of female victimization or male oppression. Research has convincingly demonstrated that students in single-sex schools, undistracted by the other sex, take their studies more seriously.

It's difficult to slow a journalistic phenomenon when it is in full cry. But sooner or later, the facts will prevail. One hopes.


Work More, Learn Less = Out of Work Younger

---
Men are being encouraged to work more and get less education. 1994 produced the largest proportion of women with a bachelor's degree than any other time in history. A quite different record than that of males. Since 1976, the trend is all downhill and less than 23% of the male population 25-29 have a bachelor's degree. Moreover, declining educational attainment for males accompanied by advances for females, has parallels in other areas. For the last several decades labor force participation (employment plus unemployment) has declined for males whil it has increase for females. Source: Postsecondary Education Opportunity, a monthly newsletter providing data analyses. tmort@blue.weeg.uiowa.edu


Work-Related Aviation Fatalities

---
Alaska, 1990-1994. During 1990-1994, the annual occupational fatality rate in Alaska was 29.1 deaths per 100,000 workers, nearly six times the annual rate for the United States (5.1 per 100,000). In the United States, aviation-related fatality is the seventh leading cause of fatal occupational injury (1); however, in Alaska, this category is the second leading cause of occupational death. To characterize occupational aviation fatalities in Alaska, CDC analyzed all fatal occupational aviation crashes in Alaska during 1990-1994 (the most recent year for which complete data were available) and compared findings with overall patterns for the United States. This report summarizes the results of that study, which indicate that workers in Alaska are at increased risk for being killed in aircraft crashes when compared with all U.S. workers. Among aviation fatalities:, nearly all (96 [97%]) deaths occurred among men.

For all aircraft crashes during the study period, National Transportation Safety Board (NTSB) Accident Briefs were abstracted to obtain information about flight purpose, weather, aircraft, pilot, and probable cause. These reports were merged with records from the Alaska Occupational Injury Surveillance System, a database established and maintained by CDC's National Institute for Occupational Safety and Health, which includes information about cause of death, occupation of decedent, and circumstancesassociated with the crash. This study includes all occupational deaths related to commercial, military, and general aviation (i.e., all flying not involving military aircraft, scheduled airlines, and commuter or air-taxi service). For this analysis, an aircraft crash was defined as an incident in Alaska in which an aircraft in motion sustained substantial damage or an incident that resulted in injury or death to an aircraft occupant. An aircraft crash was categorized as occupational if at least one of the occupants in the aircraft was 1) working for pay or compensation; 2) working as a volunteer emergency medical technician, firefighter, or law enforcement officer; 3) traveling on business, including to and from customer/business contacts; or 4) engaging in a work activity in which the aircraft is the work environment. Denominator data for rates were based on 1990 U.S. Bureau of the Census and Alaska Department of Labor estimates.

During 1990-1994, a total of 876 aircraft crashes occurred in Alaska; of these, 405 (46%) were occupational. Overall, 106 (12%) crashes resulted in at least one fatality, and 69 (65%) of these were classified as occupational. Of these, 62 (90%) involved fixed-wing aircraft, and seven (10%) involved helicopters. Nearly all (61 [98%]) of the fixed-wing crashes involved propeller-driven aircraft; 54 (89%) were single-engine aircraft. No occupational fatalities occurred on scheduled commercial airline operations.

A total of 192 occupants were on board the 69 aircraft involved in the fatal occupational crashes; 149 (78%) of these occupants were killed. Of the 149 fatalities, 99 (66%) were occupation-related. The annual occupational fatality rate for pilots in Alaska was 268 per 100,000, 2.1 times higher than the U.S. pilot-specific rate of 126 per 100,000 (1). For all workers in Alaska, regardless of occupation, the death rate for work-related aircraft crashes was 8.3 per 100,000, 27.1 times higher than the U.S. rate of 0.3 per 100,000 (1).

The mean number of persons on board the aircraft was 2.8 (range: one-11); in 23 (33%) of these crashes, only the pilot was on board at the time of the crash. The mean age of the occupational decedents was 39 years (range: 20-68 years), and most (58 [59%]) were aged 30-44 years. In addition, nearly all (96 [97%]) deaths occurred among men. The most common cause of death was multiple impact injuries (48 [48%]), followed by head injuries (27 [27%]) and injuries to the chest (11 [11%]).

The takeoff and landing phases of flight together accounted for 228 (56%) occupational crashes, but for only eight (12%) of the fatal occupational crashes. Most (137 [60%]) of these crashes were associated with unimproved, off-airport sites (e.g., sandbars, mountain ridges, and meadows). Controlled flight into terrain during the cruise phase of flight (i.e., straight and level flying) or the maneuvering phase of flight (i.e., changing altitude or direction) together accounted for 46 (67%) fatal occupational crashes. The most common (28 [41%]) impact sites of fatal crashes were mountain sides and passes.

The Federal Aviation Administration (FAA) defines two categories of flying conditions based on meteorologic considerations. Instrument Meteorological Conditions (IMC) exist when visibility is less than 1 mile or the aircraft cannot be operated clear of clouds or overcast; in IMC, pilots must rely on instrumentation for navigation. Visual Meteorological Conditions (VMC) exist when visibility is greater than or equal to 1 mile and pilots can use visual cues for navigation. In Alaska, crashes occurring under IMC were 5.3 times (95% confidence interval=3.5-7.9) more likely to be associated with a death than crashes in VMC.

NTSB determined that pilot error (defined as aircrew action or inaction that became a contributing cause or factor in the crash) was a cause in 53 (77%) of the fatal occupational aviation crashes in Alaska. In addition, 23 (33%) of the aircraft involved in fatal occupational incidents were not completely destroyed; however, only 22% of the occupants of these aircraft survived. Reported by: Alaska Field Station, Div of Safety Research, National Institute for Occupational Safety and Health, CDC.

Editorial Note: When compared with risks for all U.S. workers, occupational aviation fatalities among workers in Alaska accounted for a disproportionate number of occupational fatalities in that state: workers in Alaska were 27 times more likely to be killed in an aircraft than were all U.S. workers. This increased risk reflects, in part, the greater use of aircraft for routine transportation in Alaska. Controlled flight into terrain during the transition from VMC to IMC was the most frequently identified cause of occupational crashes. This transition is a difficult flight task for pilots, and FAA regulations prohibit pilots of single-engine aircraft from flying in IMC while carrying passengers for compensation.

In Alaska, many pilots risk flying into potentially hazardous conditions because of the demand for reliable air service. In 1994, 70% of pilots in Alaska involved in the commuter and air-taxi industry reported inherent pressures in their flight operations, including self-induced pressures, mail-delivery responsibilities, and pressures from passengers, management, and other pilots (2). Approximately half of pilots surveyed reported having flown from VMC into IMC on at least one occasion, and 84% reported having inadvertently entered IMC on a VMC flight. Weather conditions in Alaska can change rapidly, and the vast distances between some weather reporting points often conceal substantial local variation in the weather. However, VMC flight into IMC usually involved poor pilot decision making (3).

The frequency of pilot error in the incidents described in this report underscores the need for the development and introduction of Alaska-specific Aeronautical Decision Making (ADM) and judgement training (3). ADM is designed to assist pilots in making better decisions during potentially hazardous conditions, to avoid situations that require skill beyond their capabilities, and to reduce the number of judgement-related crashes. The FAA has proposed requiring ADM training for all levels of pilot certification in the United States (4).

NTSB has recommended that all pilots use protective equipment to reduce aviation fatalities (5). Helmets, energy-absorbing structures, padding the occupant's immediate environment, and use of shoulder restraints could reduce the number of aircraft-related occupational fatalities (5,6).

This analysis produced a descriptive characterization of the epidemiology of occupational aviation fatalities in Alaska. Additional efforts will be required to assess the association between other potential risk factors (e.g., carbon monoxide exposure, aging aircraft, pilot fatigue, and risk-taking) and occupational aviation fatalities. One important limitation of this analysis was the lack of accurate and reliable denominator data to control for exposure (i.e., flight hours). Fatal aircraft incident rates provided by the NTSB generally are presented as fatal incidents per 100,000 aircraft flight hours; however, these rates are based on national estimates, and these estimates cannot be applied to occupational aviation in Alaska.

In response to this study, the Alaska Interagency Working Group for the Prevention of Occupational Injuries has formed an aviation working group (including representatives from industry and state and federal agencies), to determine strategies for reducing such crashes. Ongoing activities include data collection and dissemination of information to local news media, industry, and educational and flight-safety organizations in Alaska.

References

1. Toscano G, Windau J. Compensation and working conditions. Washington, DC: Bureau of Labor Statistics, National Census of Fatal Occupational Injuries, 1995.
2. National Transportation Safety Board. Aviation safety in Alaska: safety study. Washington, DC: National Transportation Safety Board, 1995; document no. NTSB/SS-95/03.
3. National Transportation Safety Board. Safety recommendation. Washington, DC: National Transportation Safety Board, 1995; document no. A-95-121-136.
4. Federal Aviation Administration. Notice of proposed rule-making: 95-11, human factors and aeronautical decision making. Part 61 B, Human Factors (paragraph 28) and ADM (paragraph 29). Federal Register 1995;60:41160.
5. National Transportation Safety Board. General aviation crashworthiness project: impact severity and potential injury prevention in general aviation accidents. Springfield, Virginia: National Technical Information Service, 1985; document no. NTSB/SR-85/01.
6. Desjardins SF, Laananen DH, Singley GT. Aircraft crash survival design guide: design criteria and checklist. Vols 1-4. Springfield, Virginia: National Technical Information Service, 1980; document no. AD-A093784.


Job Stress, Work Strain Double Risk of Death From Heart Disease

---
Think your job may be killing you? You may be right. New research from Finland shows that work stress can double your risk of dying of heart disease.

Investigators found that people who reported persistent stress due to high work demands, low job security, or few career opportunities had the same level of risk for fatal heart attacks as people who smoke and do not exercise. High job stress was also associated with being overweight and having high cholesterol.

"We don't really know if the increased risk for [heart disease] death is due to physiological changes in the body that occur in response to chronic stress or because stress may be a predictor of poorer overall health habits," says lead researcher Mika Kivimaki, PhD, of the University of Helsinki.

While acknowledging that stress management benefits overall health, the American Heart Association (AHA) says there is little direct evidence that stress reduction is effective for the prevention or treatment of heart disease.

AHA spokesman Philip Greenland, MD, tells WebMD that the twofold increase in heart disease deaths reported in this study is modest compared to the increases associated with the big three risk factors for heart disease -- smoking, high blood pressure, and high cholesterol. Research suggests that people who have all three risk factors are 16 times more likely to die from heart disease as those who have none.

"It is quite possible that job strain could contribute to heart disease, but in the absence of these three major risk factors we are not talking about a really big impact," says Greenland, who leads the department of preventive medicine at Chicago's Northwestern University.

"I am concerned that this will be interpreted as meaning that dealing with stress is all you have to do. You can't ignore these other risk factors."

In this study, Kivimaki and colleagues followed more than 800 workers -- men and women -- at a metal-works factory in Finland for an average of 25 years in an attempt to examine the relationship between work and stress. None of the participants had heart disease when the study began, but 73 people had died from heart disease by the time it ended. The study is reported in the Oct. 19 issue of the British Medical Journal.

After taking into account obvious heart attack risk factors such as age, smoking, high blood pressure, being overweight, and sedentary lifestyle, the researchers found that employees who reported high job strain were twice as likely to die from heart disease as workers who did not feel stressed. Workers who felt they had high work demands, little opportunity for advancement, and a feeling that their work was not rewarding were also twice as likely to die of heart disease.

"We have known that stress is something that can trigger heart attacks in people who already have heart disease," Kivimaki tells WebMD. "But this study suggests it is a risk factor that can predict [heart disease death] in anyone."
Source: Salynn Boyles, my.webmd.com/content/article/1674.53277

This is what it looks like when you're part of the working poor.

---
When Henry was laid off three and a half years ago, his family was forced to leave their house.

2:13

The house they were renting had mold in the basement. Though Lisette was working two part-time jobs, they couldn't find another place to live.
They tried to access programs for people who needed help — but they didn't meet the requirements.
They searched for programs that could help but didn't qualify because they didn't have problems with substance abuse and had some income.
And the homeless shelters they looked at didn't provide for their needs because not all shelters are set up for families. Some wanted to split them up by gender.
Now, they're living in an apartment that doesn't feel like home and costs too much. More than half their income goes to rent and utilities.
Living paycheck-to-paycheck is pretty much standard operating procedure for millions of families in our country.
In fact, paying at least half of monthly income for rent is a reality for about 1 in 4 U.S. renters.
The Great Recession had a lot to do with this.
Roughly 6 million homeowners lost their homes through foreclosure since 2008, which put more pressure on the rental market. And beyond that, a lot of folks who were just getting their start in the working world (hello, 20-somethings) began their adult careers far behind where they should have been.
As of 2013, the typical renter's income had fallen by more than 10% since 2001 (after adjusting for inflation) while the median rent had increased by 5%.
And, according to Make Room, 9 million kids are on the brink of homelessness because their parents can barely afford to pay rent.
The thing is, this is not simply inevitable. It can be fixed.
That's good news for folks like Lisette and Henry.
Make Room is a nonprofit campaign for renters that is working to fix this problem by:
creating a network of companies, nonprofits, advocates, and policymakers to invest in affordable homes and advocate for change.
campaigning to change policies and increase both the affordability and development of rentals.
raising awareness among policymakers and the media about the economic squeeze renters face today.
telling the stories of people who rent and organizing forums where the conversations begin (or continue). This includes working with celebrities and songwriters who are committed to the cause and want to help spread the word.
Recently, Carly Rae Jepsen stepped up to help spread the word.
To bring in even more supporters and awareness, Make Room regularly holds concerts in homes like the Duartes'. Earlier this year, Jepsen stopped by to perform some of the biggest pop hits.
What a treat! Check out the whole concert!
Help support Make Room's efforts in 2016 for families like the Duartes and 11 million households in need.
To help Make Room do great stuff like pass initiatives in key places and increase the supply of affordable homes, check out their holiday challenge. It's a gift worth considering this holiday season.
Listen to the Duarte family's emotional story here. It might strike a chord:
Because everyone should be able to live in a safe, affordable home.
Source: http://www.upworthy.com/this-is-what-it-looks-like-when

-youre-part-of-the-working-poor?c=upw1&u=07fa0e7f2d23f338b4a3b29d16b2a71a4c4e496b

Getting Students College- or Career-Ready

---
In growing numbers, U.S. high schools see it as their mission to prepare young people for college. But for a host of reasons, a big percentage of students who enroll in college never make it through. Instead, they leave with crushing debt and no degree.

Given this reality, some argue that students would be better served if there were more alternatives to higher education. Southeastern Regional Vocational Technical High School in South Easton, Mass., offers students one such option.

At Southeastern, students take traditional academic courses and they learn any number of vocations--Including carpentry, culinary arts, metal fabrication, and video production--with the idea that they can jump straight into well-paying jobs, if they choose to delay or forgo college.

John Tulenko of Education Week visits Southeastern to find out where these "alternative paths" lead on the PBS NewsHour (Past)

And check out Education Week's recent coverage of state efforts to improve students' career-readiness

, and current approaches to career-technical education

. Follow these and similar issues on the High School & Beyond

blog.

States Push Forward to Strengthen Career Readiness

---
In recent years, "college- and career-readiness" has become the clarion call of middle and high school. You've heard the chant many times, no doubt: It's no longer enough to leave high school with just a diploma. Students must have some kind of postsecondary education in order to nab good-paying jobs.
With that higher bar in mind, the dominant definition of college readiness has coalesced around this question: Is a student prepared to succeed in entry-level, credit-bearing college courses?K-12_Dealmaking.gif
But the definition of career readiness remains stubbornly murky. Many agree that a central core of academic skills and knowledge are a common requirement for most any career that pays well.
But beyond that, the dialogue about career readiness devolves into more questions. Ready for what kinds of jobs? The 16 career clusters laid out by the national group that represents career-and-tech-ed directors certainly suggests that many pathways demand job-specific skill sets.
As the field thinks more about career readiness, it's interesting to see what states are doing to figure out how their K-12 systems can mesh better with their postsecondary career-tech-ed programs to make sure students are work-ready. A new report from the Education Commission of the States explores what 13 states have been doing about this in the last few years.
California has taken a competitive-grant approach, offering programs that award money for the creation of career pathways that reflect the needs of regional workforces or form partnerships between labor and industry. Kentucky has a relatively new fund that awards grants to develop programs of study for middle and high school students in high-demand fields.
Louisiana has taken a regional approach, soliciting proposals for CTE programs from teams composed of school districts, technical and community colleges, business and industry leaders, and workforce development experts. Illinois, by contrast, created a new entity, the Higher Education Commission on the Future of the Workforce, to conduct a sweeping study of its career-oriented education opportunities and make recommendations on how to improve them.
Source: blogs.edweek.org/edweek/high_school_and_beyond/2015/10/examining_states_work_on_career_readiness.html?cmp=eml-eb-pbs-voced-20230126

Employers Are Integral to Career-Tech Programs

---
The rapidly changing job market and the new wave of career programs taking hold in schools are offering up a new challenge for educators: how to form deeper, longer-term relationships with employers in their communities.

No longer called "voc ed" or considered an alternative pathway just for struggling students, today's career and technical education programs aim to prepare students of all academic levels for the option of entering the workforce or going to college. In keeping with a national standards framework for CTE, such programs increasingly are centered on broad career clusters, rather than training for specific jobs.
Source: www.edweek.org/ew/articles/2015/03/25/employers-are-integral-to-career-tech-programs.html?cmp=eml-eb-pbs-voced-20230126qs=career+technical+education+inmeta:Pub_year%3D2015

The Essential Guide to Measuring Student Learning

---
A fundamental question—perhaps the fundamental question—educators ask is, "Are my students learning?"
Many educators choose to gain key information from assessments that measure student achievement and growth, and for good reason: just as you might use a yardstick to measure your child's physical growth, assessments can provide an objective, consistent measure of academic growth.
To help educators, parents, and policy makers drive learning for all students, this booklet shares practical insights and pragmatic learning around measuring student growth.
---
Helping Minorities Gain Technology Skills

---
Microsoft and other businesses are helping minorities gain the skills they need to enter the technology workplace.
Source: seattletimes.nwsource.com/html/businesstechnology/134553233_techteens12.html

---
Prepare yourself (pre-first day) for what it means to have a job, whether it's at McD's, Macy's, or your dad's office. Yes, believe it or not, there is more to employment than the dreaded tag lines: "Would you like fries with that?" "Can I interest you in a matching sweater?" or "Hold, please." Source: www.teenwire.com/infocus/2002/if_20020212p148.asp

Collecting Items for Homeless Men

---
There's a NCFM men's group in the Dallas/Ft Worth area that initiated a holiday campaign, sponsored by the Presbyterian Night Shelter in Fort Worth. The shelter hands out bags with a want list from homeless men who visit the shelter. The men's group goes around collecting these items: socks, stocking caps, gloves, deodorant, etc. Little things to us, but the kinds of items that could make a HUGE difference to a homeless man, especially in the winter! Other men can participate by making a cash donation. Then, the men's group goes out and buys the items and fills the bags. Wouldn't this be a great idea to start in your community with a local shelter, food bank, or church program? Men helping men who aren't asking for a hand but could sure use one.

Information source: Transitions, 1-2/02


Workaholic Wives and Their Sick Husbands

---
Husbands, beware: Your wife's job may be dangerous to your health. At least that's one way to interpret the results of a new study by University of Chicago sociologist Ross Stolzenberg. He found that the husbands of women who worked more than 40 hours a week were significantly less healthy than other married men. At the same time, his research showed that long hours at work by husbands had no harmful effect on the health of their wives, employed or not.

But there's another equally provocative way to interpret his findings - - perhaps best captured, Stolzenberg said, in what he called the "wonderfully amusing title" of a 1970s-era journal article, "Warning: The Male Sex Role May be Dangerous to Your Health."

Stolzenberg's analysis, published recently in the American Journal of Sociology, is based on survey data collected in 1986 from 2,867 adults, including their spouses, as part of the Americans' Changing Lives survey conducted by the University of Michigan. Study participants were interviewed again three years later.

In both surveys, participants were asked to assess their overall health on a scale that ranged from "excellent" to "poor." (Researchers have consistently found that these kinds of general self-ratings are more accurate than a doctor's evaluation, Stolzenberg noted.) The surveys also solicited information about employment, hours worked and other data.

Stolzenberg confirmed what researchers already know: Marriage is healthy. Both married men and married women were significantly more likely to report that they were in good health than single people, if other important factors were held constant.

Similarly, working long hours had no perceptible effect on the health of either men or women, he found. The additional time on the job actually seemed to boost the well-being of most men.

The surprise came when he examined the effect of a wife's employment on her husband. "Fewer than 40 hours of work per week by wives has no effect on husbands' health, but more than 40 hours has substantial negative effect," he reported.

Just how large is "substantial"? It depends on how healthy the husband is to start with. If he reports that his health is between "good" and "very good," and his wife works 40 hours or less per week, then he has a 50 percent chance of reporting that his health is "very good" or better three years later. If his wife works more than 40 hours per week, then that probability drops to 36 percent.

Why might a workaholic wife pose a health risk for a husband? Stolzenberg says a big reason is that husbands and wives generally still have different roles in a marriage -- and maintaining the family's health largely remains women's work.

"Women are trained from childhood to promote health in their families, to manage health, be aware of health symptoms. They also are the ones who are more likely to organize social contact, and pleasant social contact tends to promote good health because it is one of the best stress relievers we know," he contends.

Wives who work long hours, he found, had less time to do things like remind their husbands to eat nutritious meals or take medication, and otherwise manage their hubbies' health.

So is the hidden message that men, on average, can't take care of themselves? Apparently many can't, Stolzenberg said -- or at least not as well as when they have the gentle prodding (some might call it nagging) of their spouses.

An earlier version of his study, circulated more than a year ago, sparked controversy and a brief flurry of publicity after Stolzenberg summarized it at academic workshops. Some observers concluded that his findings argue strongly for a return to traditional sex roles. (One colleague, in a pre-Sept. 11 quip, asked, "So the Taliban are right?")

Others said his findings demonstrated how traditional sex roles have harmed men.

"I don't think it's either one," he said. "There is no reason why things should or have to be organized this way. . . . It would be better if everyone paid more attention to their own health and well-being."

Source: By Richard Morin, Washington Post, www.washingtonpost.com/ac2/wp-dyn/A11583-2001Dec7?language=

---
U.S. workers age 45-54 moved from job to job at a faster clip last year than their counterparts did in 1983. But, while men's job-hopping accelerated, women's actually slowed. At the time of last year's survey, the median job stint among men in this group was 9.5 years, down from 12.8 in 1983. Among women, the figure was 7.3 years, up from 6.3. Next Generation. Source: Bureau of Labor Statistics

---
But what about the teachers? Here's an interesting report from The Australian newspaper about what's going on on the other side of the desk for male teachers. Source: email.emailit.com.au/kct1231101332.5547.0.21066

Fear of Layoffs Raises Men's Blood Pressure

---
Work-related worries and other psychological stressors can contribute to high blood pressure, but job strain may be particularly hard on men, researchers report.

In a new study, researchers found that besides the traditional risk factors for high blood pressure--such as smoking, inactivity and being overweight--several psychological factors stood out among the 27% of participants who developed high blood pressure over a two decade period.

For men, unemployment, job insecurity and feelings of inadequacy in their job performance were all linked to at least a 50% greater risk of high blood pressure.

Having a "low-status" job was the only work-related factor linked to high blood pressure among women. The women were more likely to be affected by relationship-related feelings such as loneliness--but much of this association, according to the researchers, was explained by the poorer health habits of these women. The findings are published in the May 28, 2001 issue of Archives of Internal Medicine.

The new research suggests that psychological factors affect men and women differently, according to Dr. Susan Levenstein of the Human Population Laboratory in Berkeley, California, and colleagues.

The sex differences in this study may be due to differences in the way men's and women's cardiovascular systems respond to stress, Levenstein's team speculates.

"It may also be conjectured," they add, "that the threat or reality of unemployment could be particularly devastating for men, for psychological and/or practical reasons."

The researchers note that other studies have hinted that men may be more sensitive to "work-related threats to their autonomy," and women to strains in relationships with family and friends.

In the study, the researchers examined 20 years of health and lifestyle data gathered on nearly 2,400 men and women in one California county.

Source: Archives of Internal Medicine 2001;161:1341-1346. news.excite.com/news/r/010529/11/health-layoffs


Woman Complains of 50 Hour Work Week

---
Have you ever seen a major newspaper devote the majority of Page 1 of the Sunday Business section to a white collar man complaining about working too many hours. Especially one who hasn't been out of law school for much more than a year and is pulling down over 6 figures. Well, that's the coverage the Denver Post gave three second-year associate women 25-27 and one first-year male associate 31. I almost shed a tear for the poor things. But, then I though of all the others in law, cab drivers, doctors, ad execs, truck drivers, firemen, etc. who would welcome such a short week. And, all of the (mostly) men who are on call 24 hours a day to handle what we can't or don't want to. It's not uncommon for many white collar industries to bleed the life out of people to get as much as they can as quick as they can. When 1/3 of men over 55 are unemployable because they haven't been able to find work and their unemployment payments have run out.) When the average CEO works 59 hours a week. When men are still seen as having primary responsibility for the financial needs of the family, no matter how many jobs or hours it takes. I decided I didn't want to waste the Kleenex and turned the page. Hopefully, this will help equal out some of the 79 cent disparage between what male doctors with years of education and experience make versus female receptionists with neither. Hopefully, other women who want to narrow this gap will start doing the dangerous and risky jobs that take men's lives but pay well. (See related story from London below.)
---
The Independent from London also had a story about Long Hours. It took a bit of a different twist and was based on what a number of companies in Europe are doing to insure that their employees have a work-life balanced week in an effort to curb workaholics. Some corporations are launching an attack on presenteeism and a complete overhaul of its working practices. They haven't gone as far as Armand Hammer, who was notorious for firing employees if they were found in the office after hours. But they have warned their staffs that consistent overtime will now be discouraged. Of course, Britain has long been known for a country of workaholics. In a 1999 Quality of Work/Life survey, it found that 10% of British managers work more than 61 hours a week. Across the channel in France, many of their companies are moving to a four-day week and all workers in Holland now have the chance to renegotiate full-time jobs on a part-time basis. Note: If you know of ANY companies in the U.S. that are heading in this direction, we'd like to know at worklifebalance@menstuff.org




Rise and Fall of the Traditional Breadwinner

---
In a week that could be described as a requiem for the traditional male breadwinner - the man who invests his all in a lifetime job, frequently at the price of his own health, to bring a regular wage home to the wife and children. First came the announcement that despite the Phoenix deal to buy Rover from BMW, 1,000 jobs would be lost. Then, three days later, 8,000 Ford workers at Dagenham received details of the voluntary redundancy package on offer - at least 2,000 jobs are to go at the plant, ending seven decades of car production. Many of these men were once clear about their role as breadwinner. A survey of 27 countries published last week indicated that only 36% of Britons enjoy their job (Denmark was on top with 62%, with the U.S. somewhere in between). Add to this that 200 jobs are lost a day and the length of time spent commuting, which is increasing, allows little leeway for family life. In 1997 a MORI poll of full-time workers revealed that more than half were concerned over the amount of time stolen from their families by work - a concern expressed by more men than women. Last month, Mintel published a paper for which more than 1,700 men and women were interviewed. Over a quarter of fathers with children under five said they would like to work fewer hours, even if it meant a pay cut, and reduced career prospects. And, where previously men had said that work was an important source of companionship, now only one in four claimed this to be the case. Is the traditional breadwinner transforming into the advocate of the family-friendly workplace which allows dad to take on his share of child rearing, chickenpox and sports days? And encourages, and pays women to increase their responsibility as bread winners. Let's hope so!

---
A study on looks in the job market discovered that men considered "homely" earn up to 15% less than men considered "good looking". FHM, 5/02
Most executive secretaries make more than middle managers at the same company - and they are five times more likely to get an annual raise. FHM, 5/02
* * *
Abe Lincoln said, "My father taught me to work, but not to love it. I never did like to work, and I don't deny it. I'd rather read, tell stories, crack jokes, talk, laugh - anything but work." However, about half of American men polled say they enjoy money more than sex.

There is only one success - to be able to spend your life in your own way. - Christopher Morley

I don't know anyone who said on their deathbed "Gee, I wish I'd spent more time at the office." - Peter Lynch

The road to success is always under construction.

---
Contact Us | Disclaimer | Privacy Statement
Menstuff® Directory
Menstuff® is a registered trademark of Gordon Clay
©1996-2023, Gordon Clay